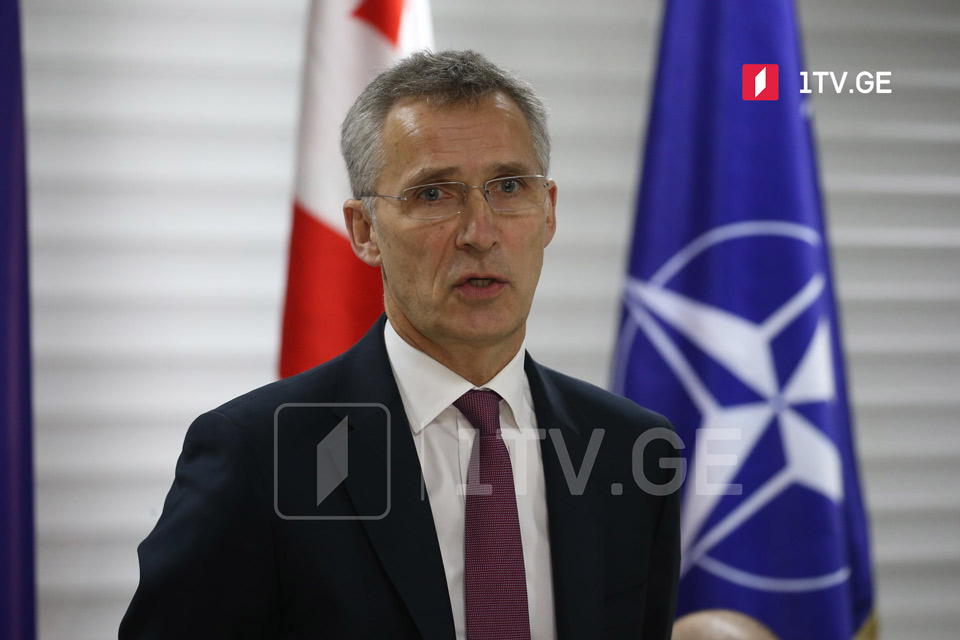 NATO Chief says Russia's attack on Ukraine fits pattern over past few years
The Russian attack on Ukraine fits into a pattern of Moscow using military force to achieve political ends, NATO Secretary-General Jens Stoltenberg said at the World Economic Forum on Tuesday.
"Russia's attack on Ukraine is part of a pattern over many years, where Moscow uses military force to achieve its political aims. The destruction of Grozny, the invasion of Georgia, the annexation of Crimea, the bombing of Aleppo and now, the war in Ukraine," he said.
According to Stoltenberg, NATO has increased defence spending and has invested in modern capabilities since the first invasion of Ukraine in 2014.
"We deployed combat battle groups in the eastern part of our Alliance for the first time in our history. We increased the readiness of our forces and established new defence domains, including space and cyberspace. When Russia invaded Ukraine again this year, NATO was ready. We deployed additional forces to the east of our Alliance. Today, we have over 40,000 troops under direct NATO command. Backed by significant air and naval assets. We doubled the number of multinational battle groups from the Baltic to the Black Sea. We have 100.000 troops on high alert, ready to respond to any aggression and to defend every inch of NATO territory," he stated.