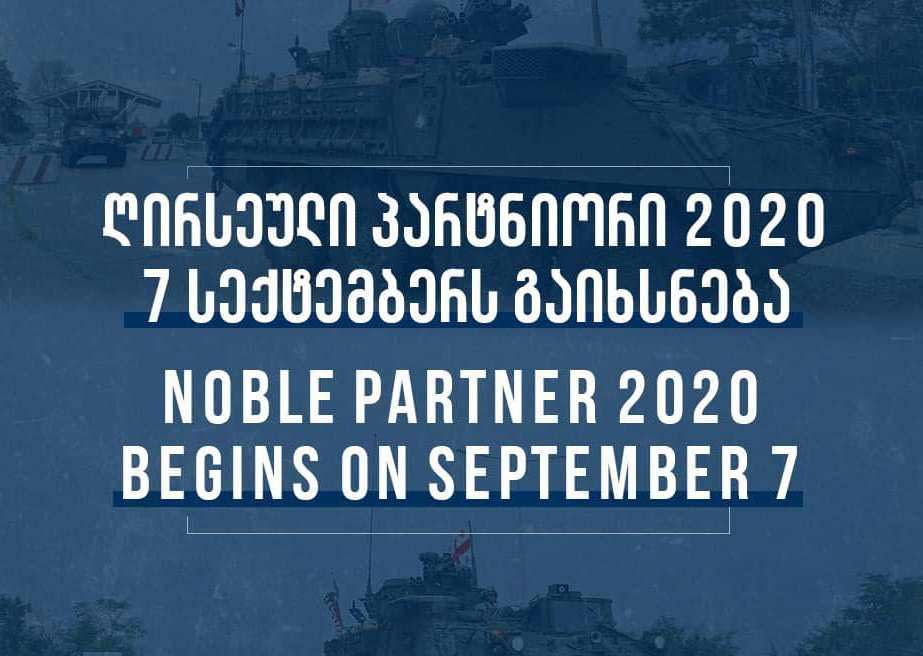 Multinational training exercise Noble Partner 2020 opens today
Multinational training exercise Noble Partner 2020 will be officially opened today at IV Mechanized Brigade, Vaziani. More than 2700 military service members will take part in it.
Soldiers from the 2nd Cavalry Regiment along with the military personnel of the 18th Military Police Brigade have already arrived in Georgia to take part in the military exercise.
#US vehicles have arrived in the 2nd Infantry Brigade from #Poti before leaving to #Vaziani to join Georgian, UK, French and Polish forces at #NoblePartner20 multinational exercise for #StrongEurope. @USArmyEurope pic.twitter.com/gqLDv8stOr

— MOD Georgia (@ModGovGe) September 5, 2020
This year, military personnel from four NATO member countries – the USA, the UK, Poland and France will take part in the multinational military exercise along with the Georgian soldiers.
Noble Partner is a cooperatively-led multinational training exercise in its fifth iteration which is aimed to enhance Georgian, U.S. and partner forces readiness and interoperability, as well as to contribute to maintaining stable and secure environment over the Black Sea region.
The main message of the Noble Partner is – "Strength through Partnership".