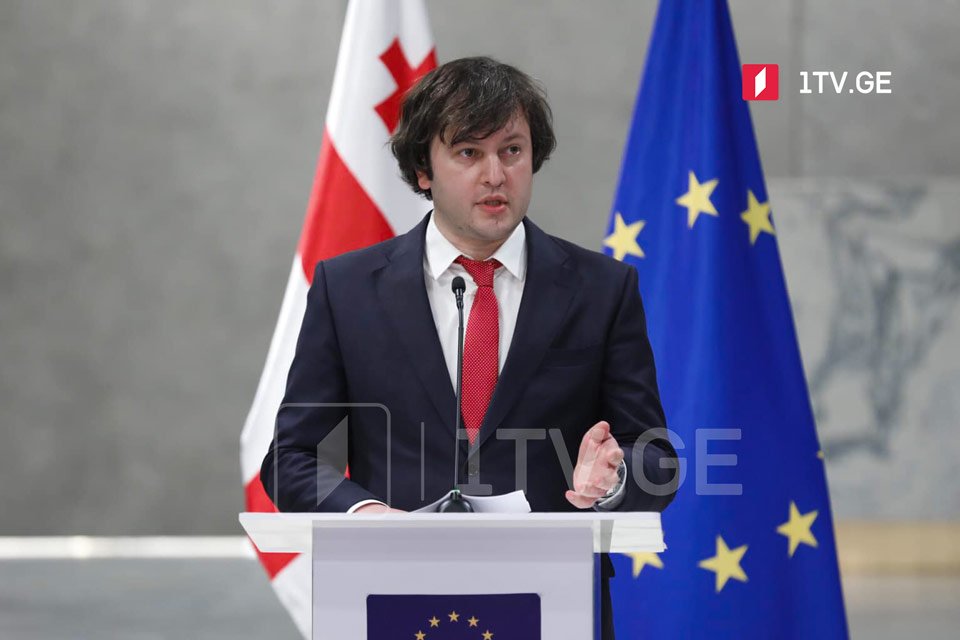 MP Kobakhidze warns of strict response to any destruction
Today, the Georgian Dream Chair Irakli Kobakhidze held a meeting with Deputy Assistant Secretary Erika Olson, who arrived in Tbilisi for the second leg of her South Caucasus visit.
Post-election processes and strategic regional issues were reviewed at the meeting, Kobakhidze noted.
"We discussed all the topics and asserted that peace is paramount in Georgia. We should have development-oriented agenda," he stated.
MP Kobakhidze echoed the United National Movement's ultimatum to transfer Georgia's ex-president Mikheil Saakashvili from prison to a civic hospital.
"They can keep ultimatums for themselves. Any attempt of destruction will be strictly addressed. Saakashvili is fake. His hunger strike is a real fake. The public, interested in this issue, is aware of it now," he noted.
The Special Penitentiary Service posted footage on Saturday on social media of Saakashvili on a hunger strike receiving food at Rustavi prison.
Saakashvili later dubbed the footage as "disgraceful" and "criminal," claiming he was receiving "necessary mineral and micronutrient supplements" prescribed by doctors.
UNM Chair Nika Melia yesterday announced a protest rally on Freedom Square in Tbilisi today at 8 pm after UNM's deadline for the Georgian government expired.