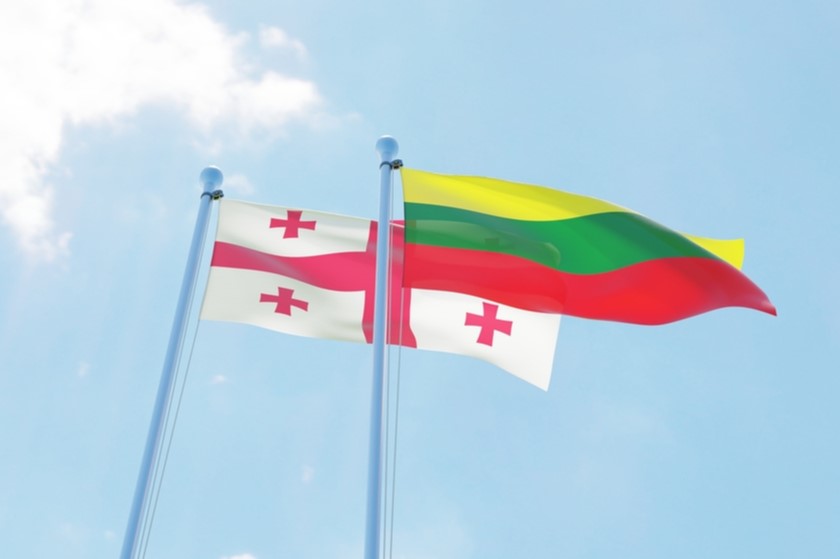 Lithuania imposes restrictions against individuals included in Tatunashvili-Otkhozoria list
Ministry of Foreign Affairs of Lietuva (Lithuania) imposes restrictions against individuals, who are included in Tatunashvili-Otkhozoria list.
According to the Press Service of the Ministry of Foreign Affairs of Georgia, the Foreign Ministry of Lithuania released an official statement on 2 August, which states that based on the resolutions adopted by the Parliament of Georgia and the Government of Georgia on "Otkhozoria-Tatunashvili Act", the Ministry of Foreign Affairs of Lithuania addressed the Migration Department, proposing to include in the list of undesirable persons individuals, who are included in Otkhozoria-Tatunashvili list and who had contributed to violations of human rights in the occupied territories of Georgia.
"The 10th anniversary of Russia's military aggression in Sakartvelo (Georgia) will be marked on 8 August 2018. The Russian Federation has occupied about 20% of Sakartvelo in violation of international law, recognized the "independence" of the occupied territories, deployed a large military force in them, and carried out the "creeping annexation". In addition, Russia continues to cause tensions along the administrative lines directly and by making use of the local "authorities", as well as restricts and violates human rights", – the statement of Foreign Ministry of Lithuania reads.
The statement notes that the recent killings of Georgia's citizens – Giga Otkhozoria and Archil Tatunashvili – in Russia-occupied territories have received the most international attention and Georgian officials are still hampered as they are carrying out the investigation and seeking to ensure that the perpetrators of the illegal killing of the citizens are brought to justice. "The international community has considered that the actions by the occupying Russian regimes against G. Otkhozoria, A. Tatunashvili and other citizens of Sakartvelo that had deprived them of their lives, including their unlawful detention, the restriction of their right to defence, illegal imprisonment and impeding the investigation of their killings and other serious crimes, have violated the principles of international law, human rights and fundamental freedoms" – the statement reads.
According to statement, Lithuania continues to call on the Russian Federation to establish conditions for ensuring that the perpetrators are brought to justice and to stop all illegal actions in the territory of Georgia.