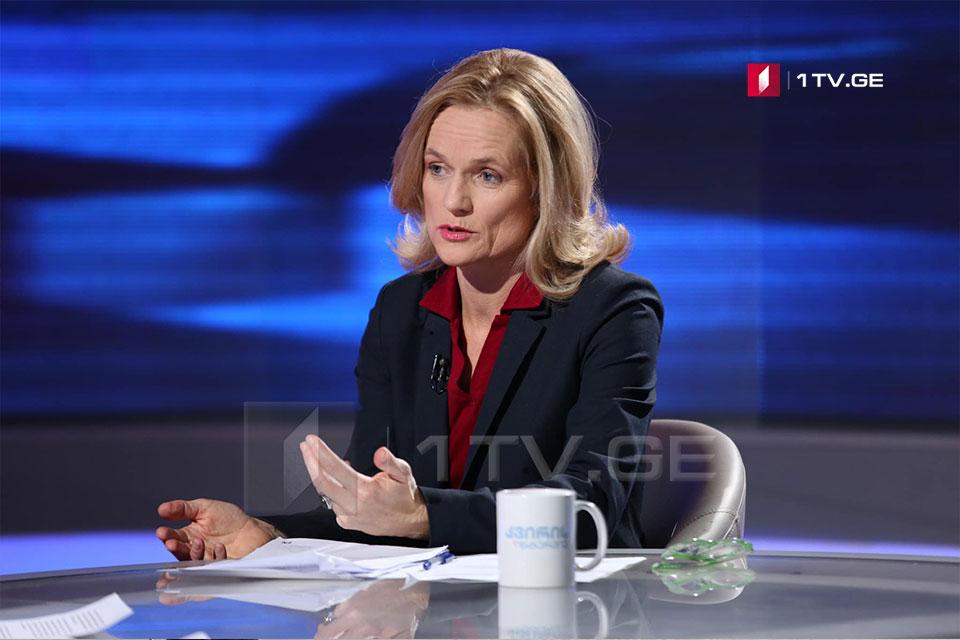 MEP Viola von Cramon to hold informal meetings in Georgia
MEP Viola von Cramon is holding meetings at the Tbilisi Marriott hotel in the Georgian capital. According to the available information, Viola von Cramon is on an unofficial visit to Georgia.
She met with the Lelo opposition party leaders Mamuka Khazaradze and Badri Japaridze, former MP Tamar Khulordava and founder of Movement for People Ana Dolidze.
Georgian Public Broadcaster reports that a meeting with the Deputy Chairman of the parliamentary Foreign Affairs Committee, Giorgi Khelashvili, is planned later on Thursday.
Viola von Cramon also held meetings yesterday. Georgian Public Broadcaster reports that the MEP met Georgian President Salome Zourabichvili, Georgian Dream Chairman Irakli Kobakhidze and United National Movement member Salome Samadashvili.
The ruling Georgian Dream (GD) party and the opposition failed to agree on Tuesday. EU mediator Christian Danielsson said he proposed a solution that puts the country's interest first, but none of the political parties could agree to it.
The Georgian opposition parties that won seats in the Georgian Parliament of the 10th Convocation believe the 2020 parliamentary elections were a fraud. They have been demanding repeat parliamentary elections and the release of the United National Movement Chair, Nika Melia, and the co-founder of the TV channel Mtavari Arkhi Giorgi Rurua.