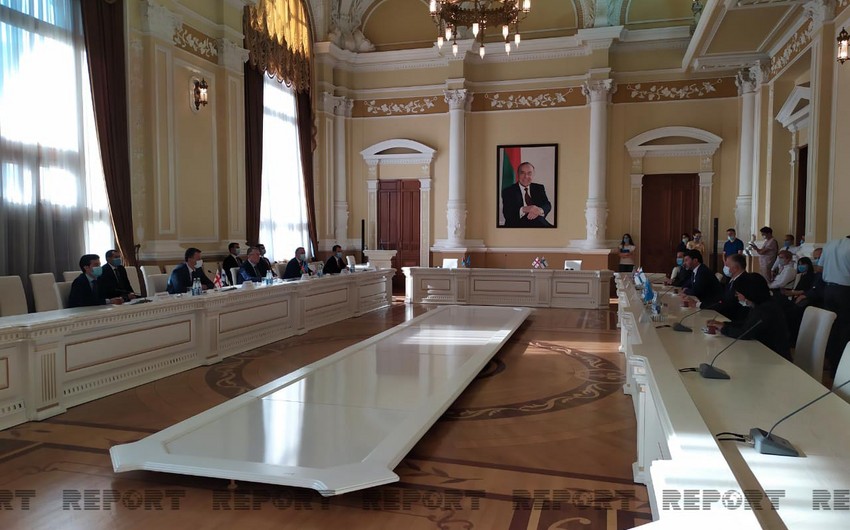 Memorandum of Friendship signed between Tbilisi and Baku
Tbilisi and Baku signed a Memorandum of Friendship within the framework of Tbilisi Mayor Kakha Kaladze's visit to Azerbaijan.
After the meeting with Eldar Azizov, Head of the Baku City Executive Power, Kakha Kaladze said that Baku is the 21st city that Tbilisi befriended.
"The memorandum will play a significant role in deepening Georgia-Azerbaijan century-long relations. It will create grounds to make our relations in different spheres more interesting and friendly," Kaladze claimed.
Neighbourly and friendly relations connect Georgia and Azerbaijan, Eldar Azizov noted. "Bilateral visits will create new opportunities for the development of our relations," Azizov said.
Tbilisi and Baku have been partner cities since 1997.