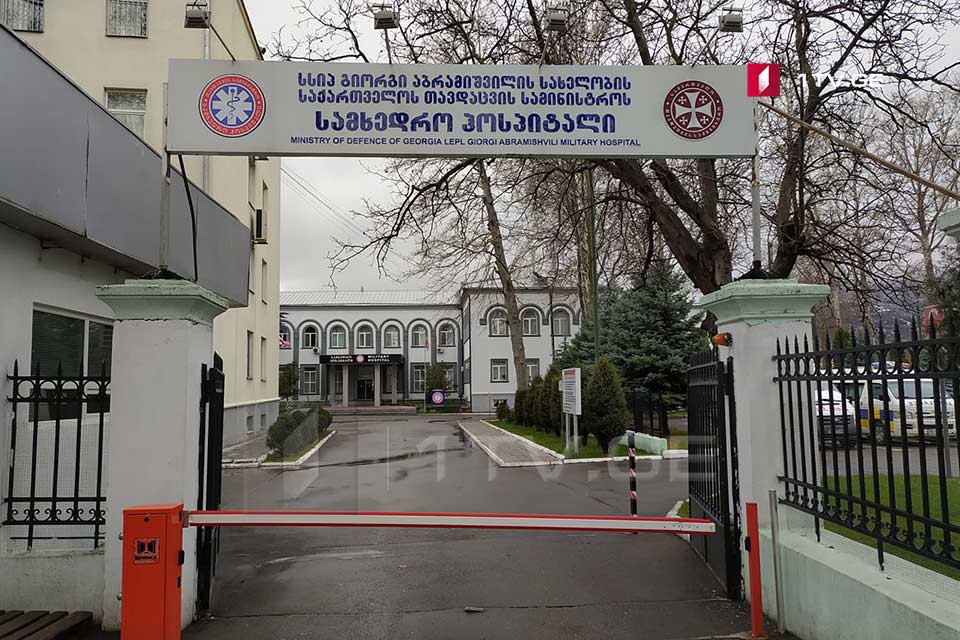 Medical Council says ex-president's health state improved
Members of the Medical Council, established by the Georgian government, visited ex-president Mikheil Saakashvili at Gori Military Hospital on Tuesday.
Doctor Nino Sharashenidze reported following the visit that Saakashvili's health state improved.
She said the ex-president was more active and took food strictly determined by calories. The dosage of meals and medicines was periodically modified based on laboratory monitoring.
"His clinic condition is much better," Sharashenidze claimed and added that Saakashvili tried to walk for the first time today.
Aleksandre Tsiskaridze, a neurologist, said that the elimination of neurology violations would take time. "Medication is going on with microelements, vitamins to avoid outcomes of a long 50-day hunger strike," he said.
Jailed ex-president Mikheil Saakashvili was transferred from the Gldani N18 prison infirmary to Gori Military Hospital late last night. He has been on a hunger strike since October 1.