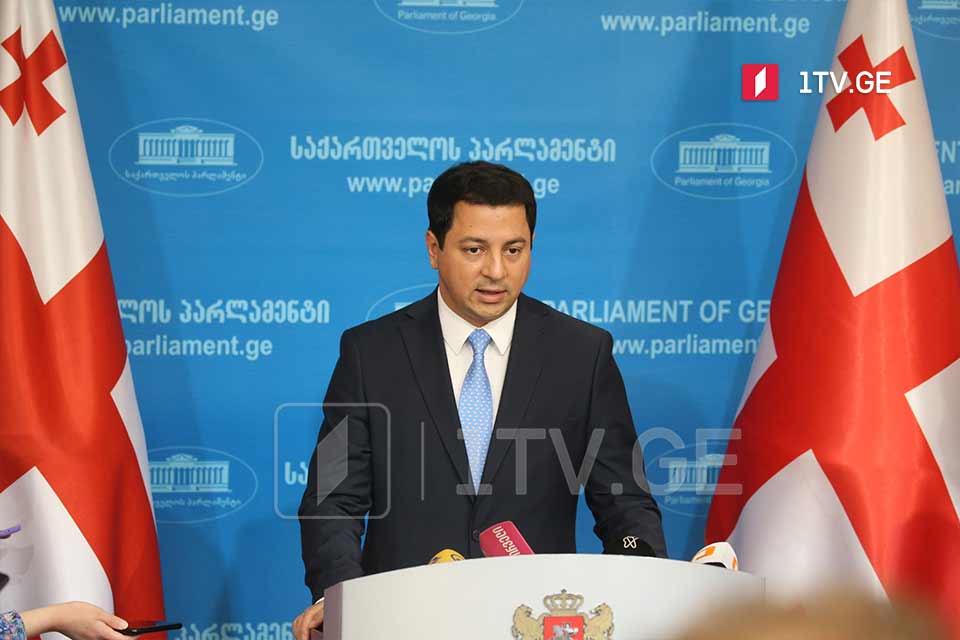 Majority MP: UNM Chair to directly admit UNM's purpose to remove GD members from parliament
"Nika Melia (UNM Chair) today directly admitted that during June 20-21 developments in Tbilisi, the UNM aimed to remove GD members one by one from the parliament by violence," said majority MP Archil Talakvadze.
Talakvadze echoed the statement made about Russian MP Sergey Gavrilov. He said the UNM party used the averted provocation for its interests.
"I came here to take each of you out of this hall one by one and then give the public the opportunity to elect a real parliament and elect a legitimate government in the exact proportion that the society will spare for you and not Bidzina Ivanishvili (former GD Chair), who turned the legislative body into a notary office," Nika Melia, Chairman of the United National Movement (UNM) party, said in his speech at the plenary session of the Parliament on Weednesday.
Protests have been taking place in front of the parliament building at Rustaveli Avenue in Tbilisi since June 20, 2019 in reaction to the visit of Sergey Gavrilov, a Russian lawmaker and his sitting in the parliamentary speaker's chair during a religious assembly, which many Georgians saw as an unwelcome reminder of Russian military occupation of its breakaway regions of Abkhazia and South Ossetia.
The so-called Gavrilov Night protest was dispersed by the riot police with the use of tear gas, rubber bullets and water cannon. About 240 people, both civilians and law-enforcers, were injured during the night of June 20-21.