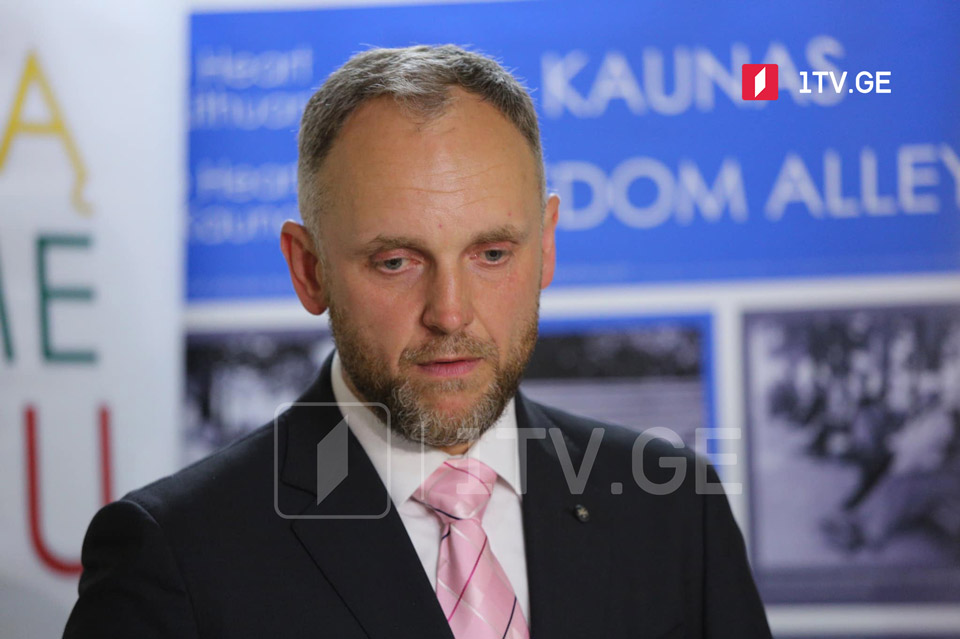 Lithuanian Ambassador: Lithuania, Georgia work together for Ukraine
Lithuanian Ambassador to Georgia Andrius Kalindra believes "for all the countries now it is a wake-up call to stop importing and sponsoring Russia's regime and also the Belarusian regime. Belarus is also opening territory, soil for Russia's aggression against Ukraine."
Kalindra continued: "So, definitely the diversification, rebranding, and rethinking of the foreign trade trends definitely to be an issue. As sooner it starts, it will be much better," as "we do not wish to fund more Russia's aggression against Ukraine, against the free world and independent and sovereign country, people."
Asked what the Georgian government and the business sector should do, Ambassador Kalindra mentioned the Lithuanian government approach, saying the investment-reviewing agency greenlights the investment there.
"If any investment from the eastern countries is coming, the very special agency that is reviewing, screening investments and only that agency saying yes, the investments can be done. Accordingly, we do not have any Russian-Belorussian investment in strategic infrastructure, would be energy, transport, telecommunication or banking system. So, this is one and the second, our government is saying to our business that these markets are not safe, are not secure markets, of course, for businessmen, business people to assume the responsibility but the government stance is very much clear," he stated.
As to joining sanctions, the Lithuanian Ambassador said, "the time is very much volatile. Many developments are around, the peculiarities are also in place, including in Georgia and other countries."
"We as Lithuania would like all countries who enjoy democracy, freedoms, and values to join the international community with the west and the EU by joining the sanctions," he noted.
Andrius Kalindra stated that Lithuania and Georgia work together for Ukraine and on how Lithuania could work even more for Georgia to back its Euro-Atlantic aspirations.