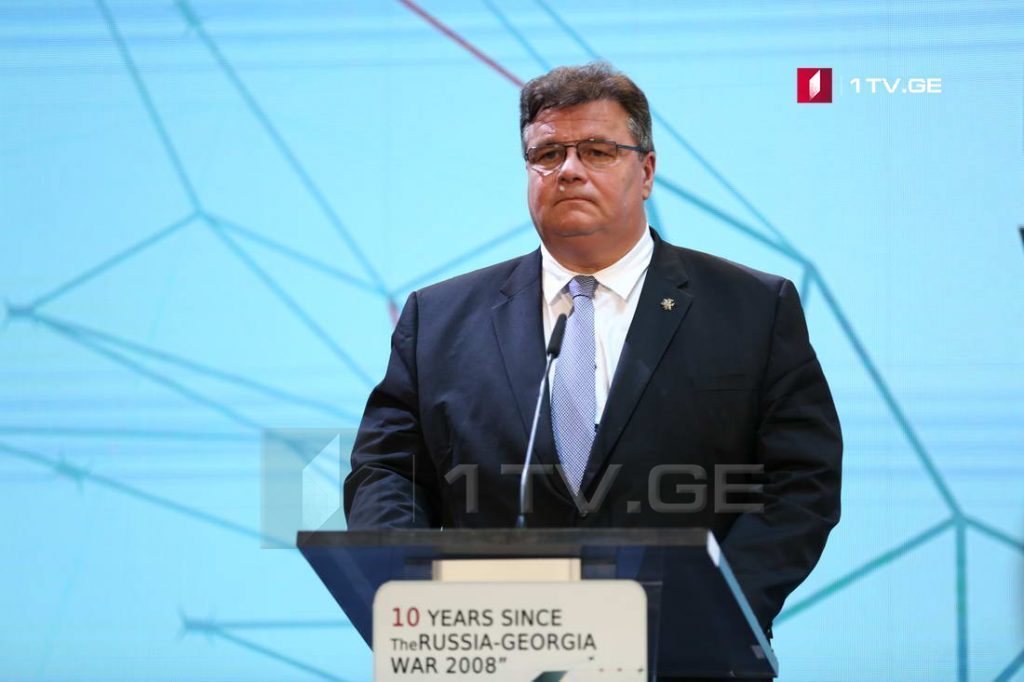 Linas Linkevičius - Russia must cease these illegal actions in Gugutiantkari
Foreign Minister of Lithuania Linas Linkevičius has responded to the so-called borderization process in the village of Gugutiantkari on his Twitter page.
"Worrying to see the resumption of 'borderization' process at the Georgian village of Gugutiantkari; Initiated by Russian-backed authorities in Tskhinvali, it worsens the security situation, impedes people-to-people contacts and creates more instability. Russia must cease these illegal actions," Linas Linkevičius has tweeted.
The occupational forces began the installation of artificial barriers and barbed wires in Gugutiantkari village of Gori Municipality on August 7.