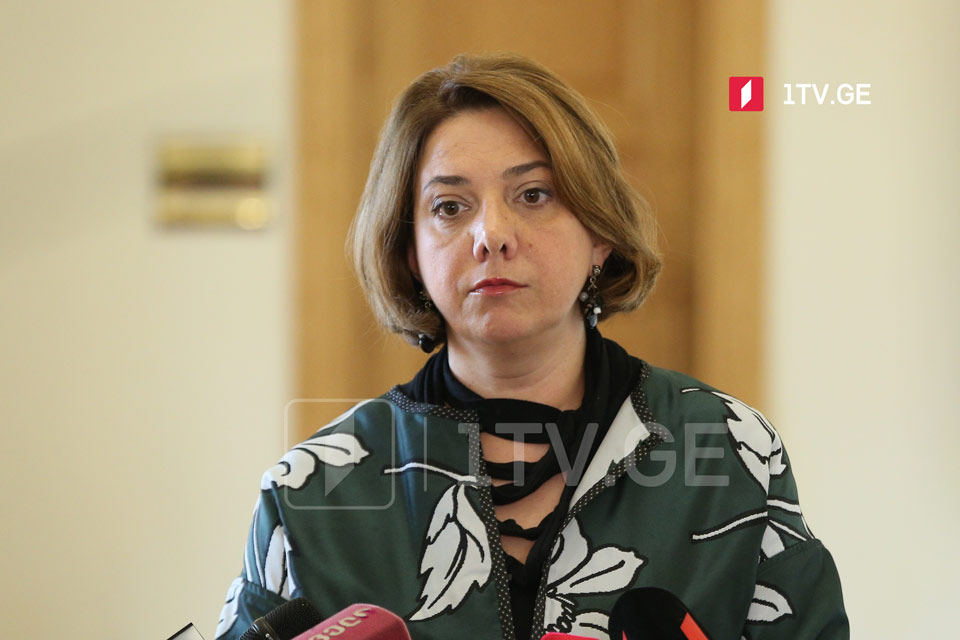 Lelo party backs action instead of postponement for months with establishment of certain commissions
Under the current government, the country will have no success. The national consent government will be able to take the steps that the country needs to get EU candidate status, said Salome Samadashvili, a member of the Lelo for Georgia party.
According to Salome Samadashvili, action is needed now and the relevant proposal will be presented soon.
"For no one to be mistaken, our position is as follows: we do not need to create any commissions, we need to take specific steps that have already been agreed upon, for example, the steps within the framework of the Michel agreement, which should be taken to ensure the status.
I can say unequivocally and with full responsibility that if the ruling team had not withdrawn from the Michel agreement and fulfilled all the points we agreed on, Georgia might have already received the status of a candidate country.
Our position is that it is necessary to take concrete action, to take specific steps, and not to postpone it for months, not to create some commissions and then hold discussions in the commissions, which will not have any real results and will be only a waste of time. Therefore, in the near future, we will present our specific proposals about what can be done immediately", said Salome Samadashvili.
Samadashvili remarked that when the chairman of the ruling party, Irakli Kobakhidze, declares that Bidzina Ivanishvili is not an oligarch, which is a direct statement that Kobakhidze and his political team have no agenda for Georgia to receive the EU candidate status for joining the European Union.
"As long as Ivanishvili is considered the informal ruler of this country, Georgia will not be able to receive the status of a candidate country," Samadashvili said.
The ruling Georgian Dream (GD) party on July 1 presented an action plan for fulfilling the 12-point conditions outlined by the European Council (EC) for granting Georgia the European Union membership candidate status later this year.