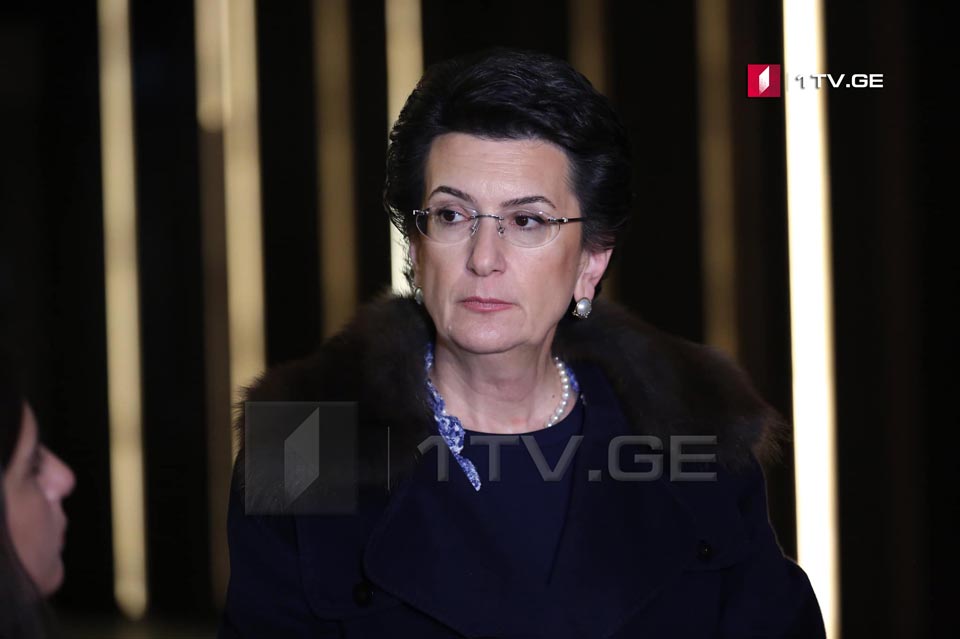 Leader of United Georgia: Opposition to sign parliament boycott document
Nino Burjanadze, the leader of the United Georgia Party, said that the opposition would sign a joint document to reject the obtained mandates on December 11, simultaneously with the first session of the Parliament of 10th Convocation.
Burjanadze said after the opposition parties' meeting held at the Lelo Party office that the entire opposition spectrum will make a public statement and a legal, political act on December 11, when the single-party parliament of Bidzina Ivanishvili (Chairman of Georgian Dream) convenes.
"The lawmakers, who have been elected through the rigged elections, would confirm that they boycott the parliament and reject their MP status with their signatures," Nino Burjanadze said.
According to the leader of United Georgia, Bidzina Ivanishvili will have a single-party parliament that he deserved, but Georgia does not.
"21st century Georgia would not tolerate single-party parliament, and this process would end soon through the new or snap elections in 2021," Nino Burjanadze said.