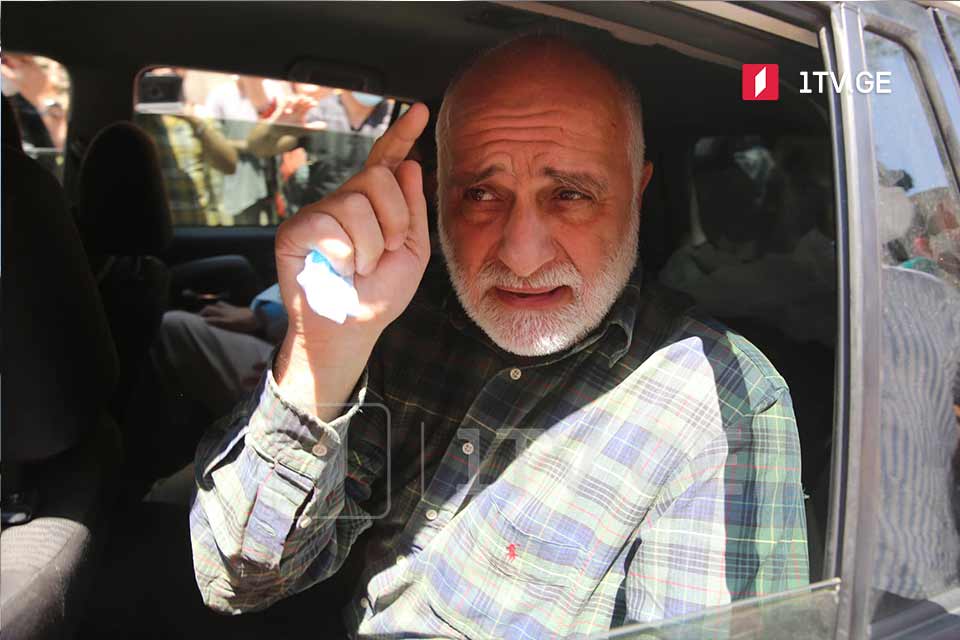 Law enforcers take Tbilisi Pride hate group leader, Alt-Info founder over to Tbilisi Police HQ
Law enforcers have taken over Guram Palavandishvili, one of the leaders of hate groups acting against Tbilisi Pride, and Zurab Makharadze, anti-liberal group-associated outlet Alt-Info founder, to the Tbilisi Police Headquarters within the investigative measures into the July 5-6 violent developments in the Georgian capital.
Police searched the houses of both, as well as Alt-Info offices, in the morning. Guram Palavandishvili told GPB correspondent that police found neither illegal objects nor substances during the search and added that he is summoned for interrogation that he opposes, rather than detained.
"We are very law-abiding people if these laws do not contradict the Ten Commandments. If the law confronts the Ten Commandments, neither the American ambassador nor Turkey and Putin can oblige us to obey them. We go to the Police Department now, and, as far as I know, we are not detained but summoned for interrogation. We refuse to be questioned if not in court in the presence of a lawyer. We are concerned that the initiators of the violence, Tbilisi Pride and the media terrorists, are not arrested. You, the terrorists, must be arrested! You, the journalists, committed the terror! We and many others could have died. You are the abusers," Guram Palavandishvili told reporters.
Georgian Interior Ministry is probing into the violent attacks against journalists during the July 5-6 developments in the Georgian capital Tbilisi. These days, far-right mobs protested against the LGBTQ+ community-related Pride Week and planned March of Dignity, which thus was cancelled on security concerns. Fifty-three journalists covering the far-right rally were assaulted on July 5.