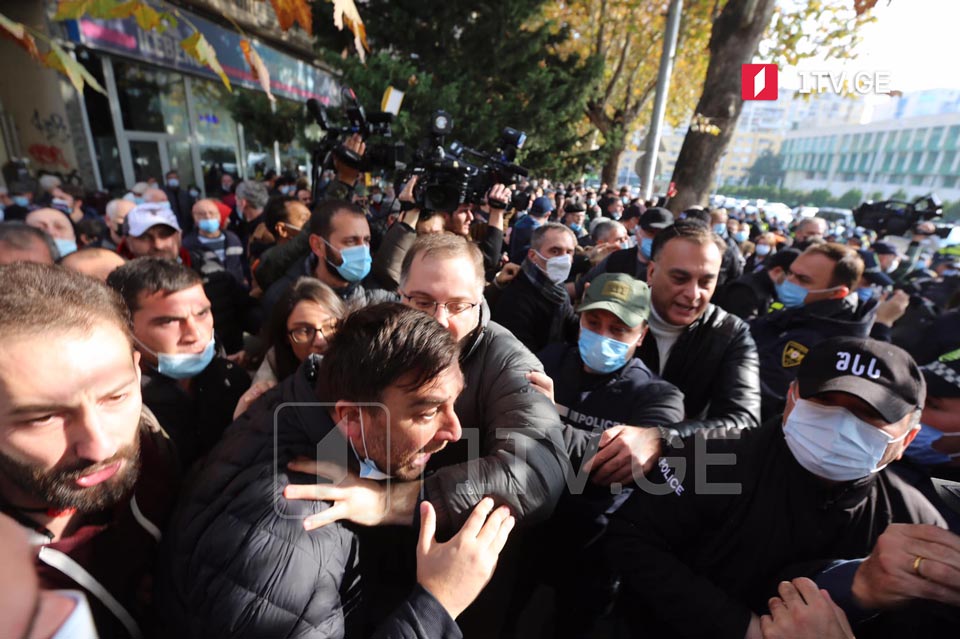 Police remove protesters from SSG vicinity
Law enforcers have removed several protesters from the State Security Service area.
Demonstrators say they do not know why they have been pulled out.
"The police kicked off mass arrests in a flash. They tried hard to detain as many people as possible. It seems it is an order to arrest each and all," UNM's Zaal Udumashvili said.
The Patrol Police Chief Vazha Siradze pointed to the law "prohibiting blocking the state-buildings."
UNM is holding several protests today. They are rallying at Justice Ministry to "remind" Minister Rati Bregadze he is "accountable for Georgia's ex-president Mikheil Saakashvili's health."
A parallel rally is underway at Health Ministry. UNM's Tina Bokuchava said some persons were detained there, urging the police not to do so. "Health Ministry was the most adequate, saying that President Saakashvili will not receive appropriate medical care in the prison hospital. We are here to discuss this issue."