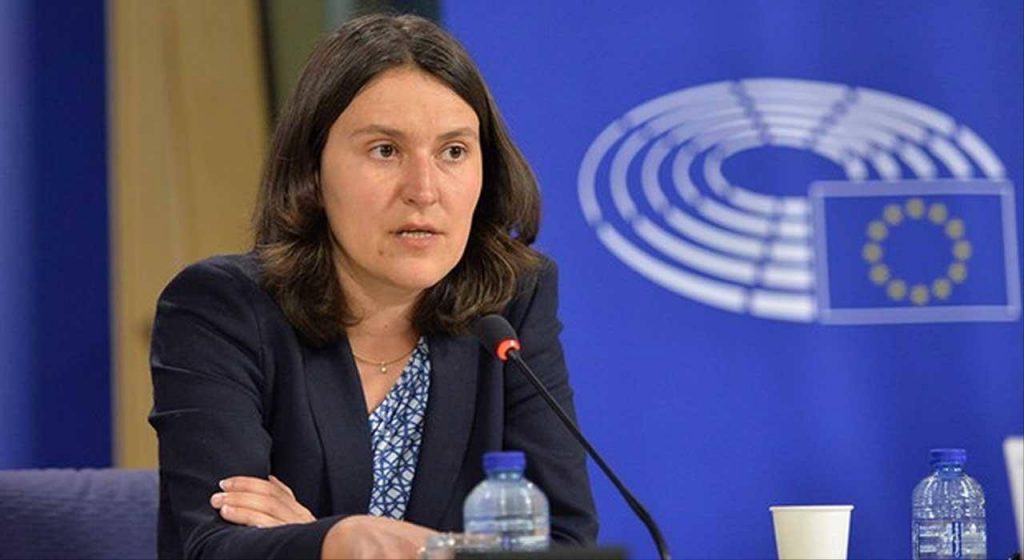 Kati Piri - European Parliament can act as mediator between Georgian Gov't and Opposition
"The recent sentencing of opposition leader Gigi Ugulava was discussed at today's meeting with our colleagues from the Georgian Dream party. On the outside, this verdict seems very unrealistic," the member of the European Parliament Kati Piri said in Strasbourg, as Secretary General of the ruling Georgian Dream party Kakha Kaladze and Executive Secretary of Georgian Dream Irakli Kobakhidze are holding bilateral meetings.
The MEP says she is interested in the case details.
"I am very interested in this case details to find out why it took seven years to announce the verdict, six months before the election.

We also discussed the ongoing developments in Georgia, in particular the constitutional reform," Kati Piri said.
On the bases of the offer the MEP suggested to the ruling party, in case of the will, the European Parliament can act as mediator between Georgian Government and Opposition.
Kati Piri further explained that the source of her critical questions derives form her concerns.
"The ruling party pledged constitutional reforms, but ultimately failed.

It is not appropriate for the country to convict one of the opposition leaders for the crime he likely committed eight years ago," Kati Piri stressed.
Earlier today, the European Union has resonated the recent sentencing of opposition leader Gigi Ugulava. The EU said "the circumstances around this verdict are not conducive to advancing the political dialogue aimed at a much needed depolarisation of the political situation in Georgia."
Georgia: EU watches closely Supreme Court ruling against Gigi Ugulava.Circumstances around it R not conducive 2advancing political dialogue & depolarisation of the political situation.Judicial independence,rule of law are crucial Association Agreement. https://t.co/3O0WHOuonL

— Peter Stano (@ExtSpoxEU) February 12, 2020
Moreover, Vice-President of the European Parliament Klára Dobrev stressed that the government and the opposition should engage in the dialogue.
"Communication has a paramount importance. That is why I urge the parties to communicate. I suppose  the European Parliament has the same viewpoint," Klára Dobrev stated.
Yesterday, Supreme Court of Georgia sentenced opposition leader Gigi Ugulava to three years and two months in prison for the embezzlement of 48 million GEL from Tbilisi Municipal Development fund.