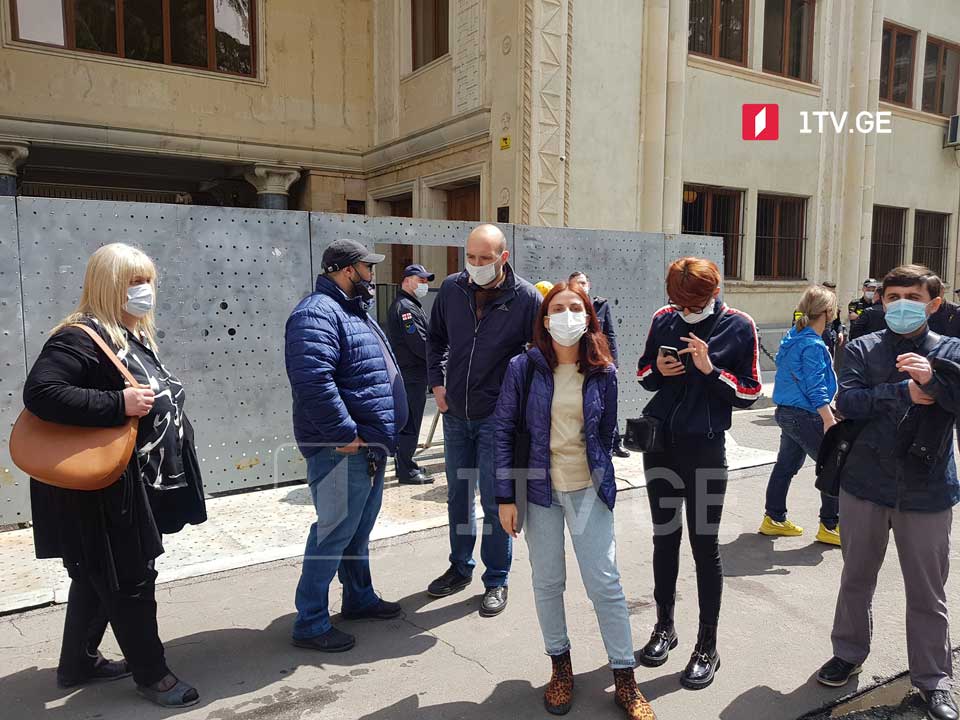 June 20 protest victims object to Amnesty Bill
Victims of the June 20-21 protests in Tbilisi, the so-called Gavrilov's Night, held a protest at the parliament building. They claimed that dispersal of the rally was a punitive measure and all responsible persons had to be punished.
"We believe that none of the political forces, either in the country or from abroad, have the legal or moral right to resolve issues which have to do with fundamental rights. There are many reports about the anti-occupation protest which left many people seriously injured," said Irakli Pavlenishvili, one of the protesters.
According to the protest participants, the desire of the ruling Georgian Dream party to escape from responsibility with hands of the opposition, is regrettable and unacceptable. The protesters said they would not tolerate adopting Amnesty bill with participation of the opposition.
Khatia Dekanoidze, a member of the opposition United National Movement (UNM) party, said on April 23 that if the colleagues agreed on the Amnesty bill, they would bear political responsibility for the whitewashing the June 20 case.