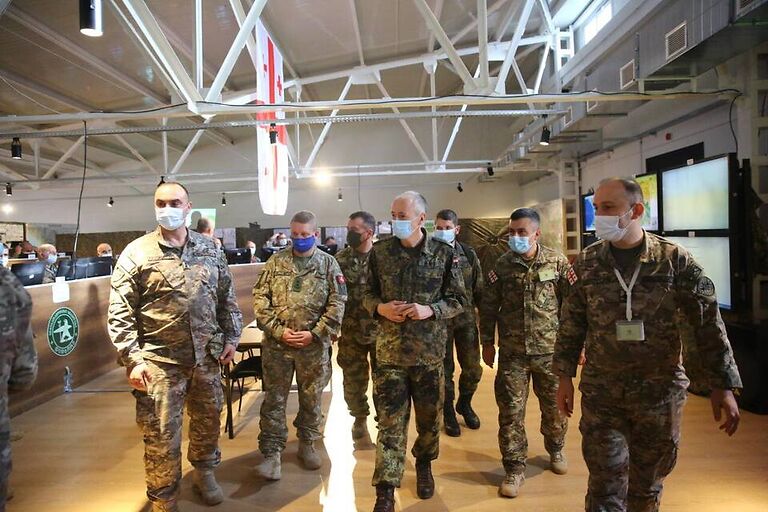 JFTC Command visits Georgia
Major General Norbert Wagner, new command of the NATO Joint Force Training Centre (JFTC) paid a working visit to Georgia.
According to the Georgian Defense Ministry, the visit aimed to evaluate functioning of the NATO-Georgia Joint Training and Evaluation Center (JTEC) and to set future cooperation plans.
Within the framework of the visit, Norbert Wagner met top defense officials and discussed reforms ongoing in the Georgian defense forces. The sides planned organization of the NATO-Georgia joint training in 2022.
JTEC has been working closely with the NATO Joint Training Center (JFTC) in Poland since 2017 under a mentoring program. Mentoring was aimed at preparing JTEC for Officer Directing Exercise (ODE) role for the NATO-Georgia Exercise 2019.
Within the framework of mentoring relations, NATO-Georgia Exercise 2019 was held in 2019 in Georgia in close cooperation with the NATO side.
As part of the exercise, Georgia was the first non-NATO country to be awarded the status of the Exercise Officer Directing Exercise (ODE), this has paved the way for a new, partnership phase between JTEC and JFTC.