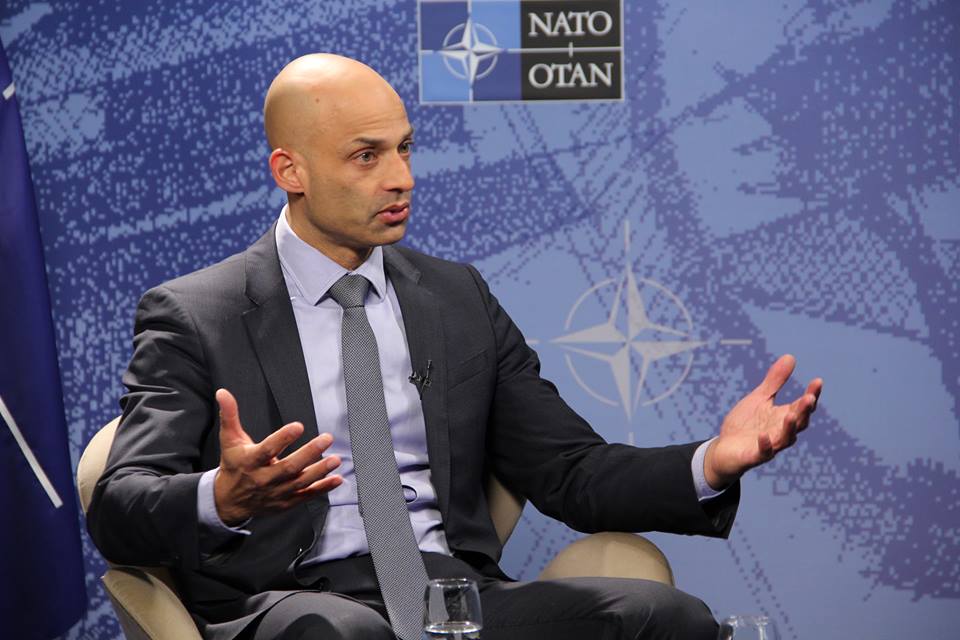 James Appathurai: It is not realistic to discuss Georgia's NATO membership without 5th Article
James Appathurai, Deputy Assistant Secretary General for Political Affairs and Security Policy and NATO Secretary General's Special Representative for the Caucasus and Central Asia believes that occupied territories do not represent an obstacle for Georgia's NATO membership but serves as difficulty.
Appathurai talked about the research of Heritage Foundation in an exclusive interview with First Channel. He said that NATO's member states supported the open-door policy of the alliance.
'NATO declares that Georgia will become a member and Georgia has all the instruments to prepare for membership. The attention of member states is now concentrated on support of Georgian reforms; the expectation of the scenario of Heritage Foundation in the Georgian public is not a good idea. The possibility of provocations and intensification of conflicts becomes simple in case of the scenario,' Appathurai stated.