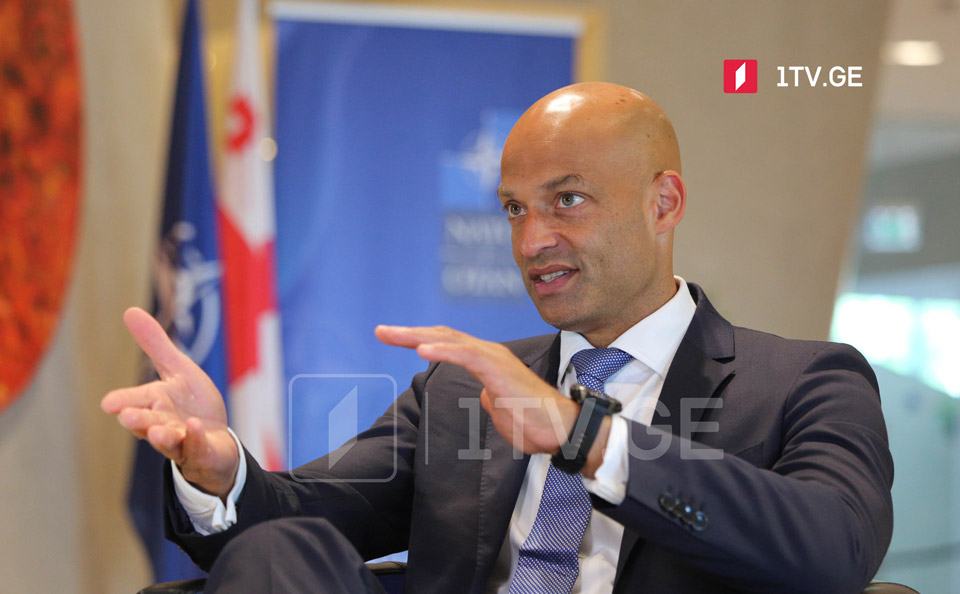 James Appathurai deems political process to work in Georgia as important for NATO
James Appathurai, NATO Secretary-General's Special Representative for the Caucasus and Central Asia, visited the Georgian parliament. He shared his comments with the Georgian journalists ahead of the meeting with Parliament Speaker and opposition representatives.
"The political situation in Georgia is something which is watched very carefully by the international community. We have all seen how active the NATO countries are here. In particular, the US Ambassador but all NATO countries.
It is very important for NATO that the political process works in Georgia, that there is a diminishment of political polarization and that the parliament and government function. We are very pleased to see that the EU-mediated reforms had been implemented. Most political parties signed on to the amendments that the EU helped to negotiate. We are also pleased to see that there is progress with the judiciary reform, and I know that the US Ambassador has been active about that.
Things are moving in the right direction. That is good news for Georgia, first of all, because they need the reforms to take place, but also for NATO. Because to move closer to NATO, to move into the NATO, the political process has to function, and we see progress in that regard," James Appathurai said.