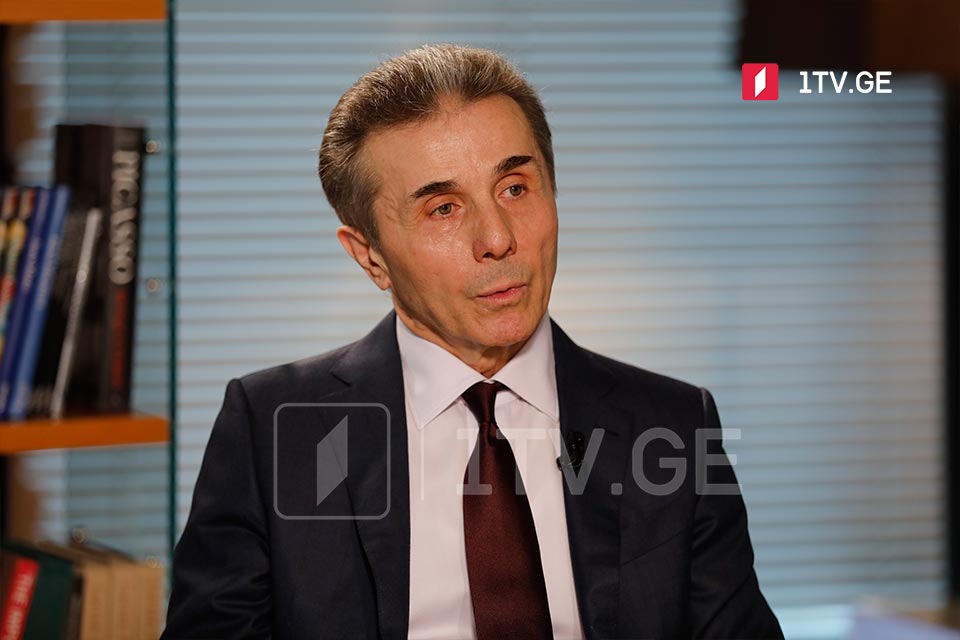 Ivanishvili recollects his entry into politics
The founder of the ruling Georgian Dream party, Bidzina Ivanishvili, recollected his entry into politics in 2012.
"When I entered politics, people were intimidated, could not dare to protest," the outgoing GD founder said in an interview with the Georgian Public Broadcaster on Tuesday.
"People were so scared by the cowardly government that used force and state structures to oppress. During the first year, I showed all the features of a strong manager and mobilized people," Ivanishvili said.
"The maximum mobilization of the Georgian Dream supporters resulted in a peaceful transition of government," he noted.
"They brag they gave up the power peacefully, but they would not do so. We left UNM no alternative and managed to avoid bloodshed. We mobilized real force, not the artificial one they are trying to use today," Ivanishvili stressed.
GD founder echoed today's opposition and said it should recover soon as it is badly weak.
"The opposition is in a very critical situation. It would be good if its healthy part manages to refuse the dictator. They are informally ruled," Ivanishvili said.
The recently retired politician noted that no alternative political force could emerge soon due to resource insufficiency.
"We are aware of our economic poverty. We do not think we are rich. All losers go into politics. Those who did nothing think it is the easiest job. They start screaming and lying. Sadly, we lack professionals in this regard. The bulk of reckless opportunists similar to the United National Movement (UNM) enter politics," Ivanishvili added.
Georgian politician, businessman, and philanthropist, Bidzina Ivanishvili was Georgian Prime Minister from October 2012 to November 2013. Ivanishvili founded the Georgian Dream-Democratic Georgia party on 21 April 2012.
Earlier this week, Ivanishvili quitted the party chairmanship, the party itself, and politics.