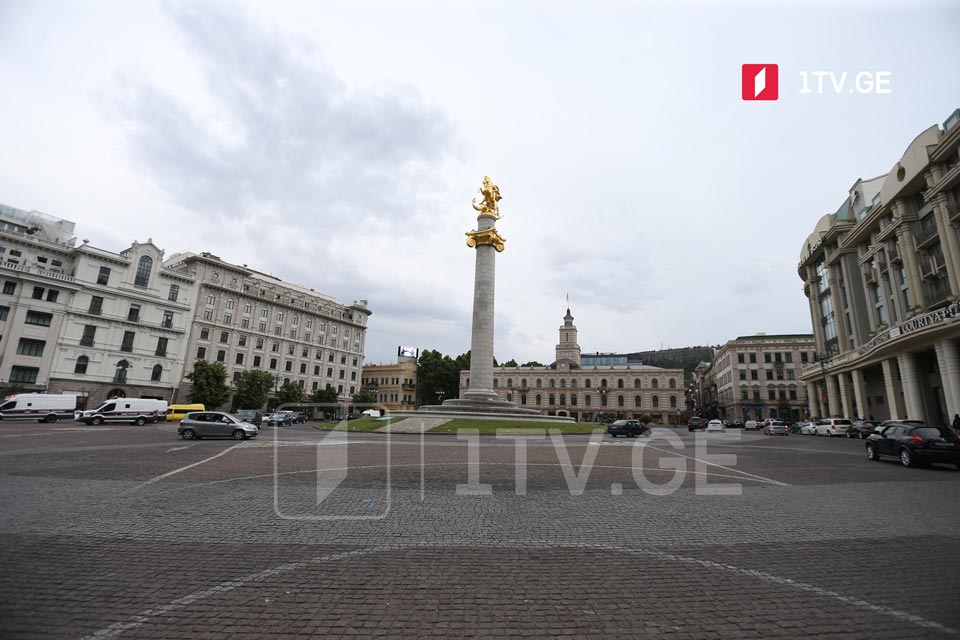 Independence Day festivities shut off key roads in Tbilisi 
Key roads in the Georgian capital of Tbilisi have been temporarily closed for vehicles due to upcoming Independence Day festivities, slated for May 26.
The Tbilisi City Hall Monday said the vehicles heading to Freedom Square would be prohibited from entering Kote Abkhazi and Shalva Dadiani streets.
Road access will be restricted on Rustaveli Avenue, mainly from Javakhishvili Street through Merab Kostava Avenue to the Republic Square, while remaining open from Rustaveli Avenue to the First Republic Square.
Road access to Mtatsminda district will be allowed from Melikishvili street via Simon Janashia, Ivane Tarkhnishvili, Tamar Chovelidze, and Mikheil Zandukeli streets and then via Vasil Barnovi, Iakob Gogebashvili and David Kakabadze streets.
Traffic from Mtatsminda district to Melikishvili street, and Rustaveli Metro Station will be allowed via Alexander Griboedov, Maro Makashvili, Vasil Barnovi and Akaki Shanidze streets.