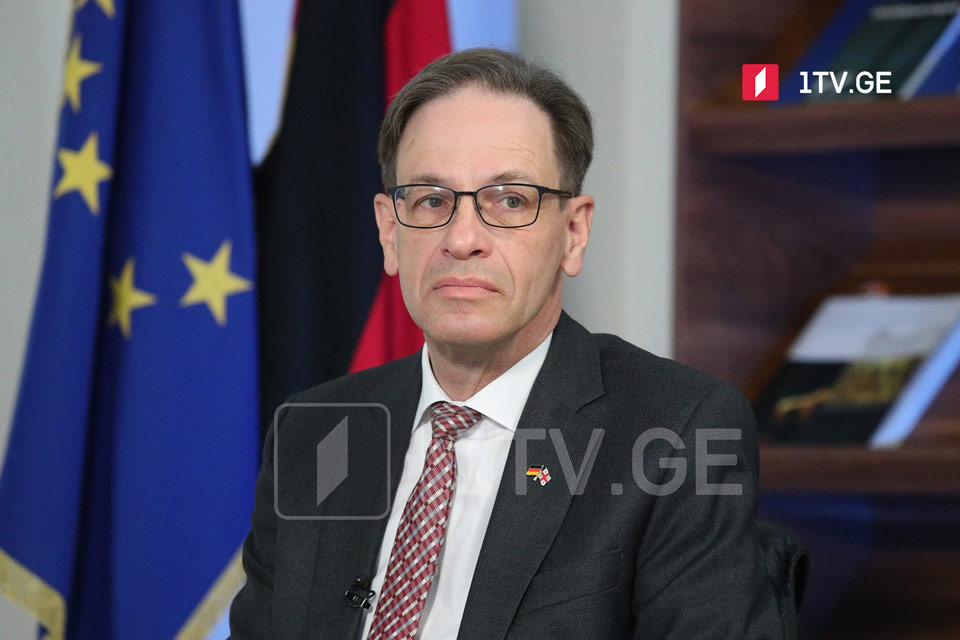 I'm glad that Georgia starts work on conditions outlined by EU, German Ambassador says
"I am glad that work has started in Georgia on the 12 conditions outlined by the European Union. Political forces are thinking about how to fulfil them, and people are coming out on the streets to express their will to become a member of the EU," said German Ambassador to Georgia Hubert Knirsch.
He said that all political parties should work together to overcome the polarised political environment.
"No party should stand aside. They should come together and cooperate. It is what the European Union meant when it emphasized depolarization as an important point for Georgia. We know that polarization is a negative feature of the Georgian political system," he said.
Ambassador stated that Georgian political forces should avoid discussions that cast the opposing side as illegitimate to act in Georgian politics.