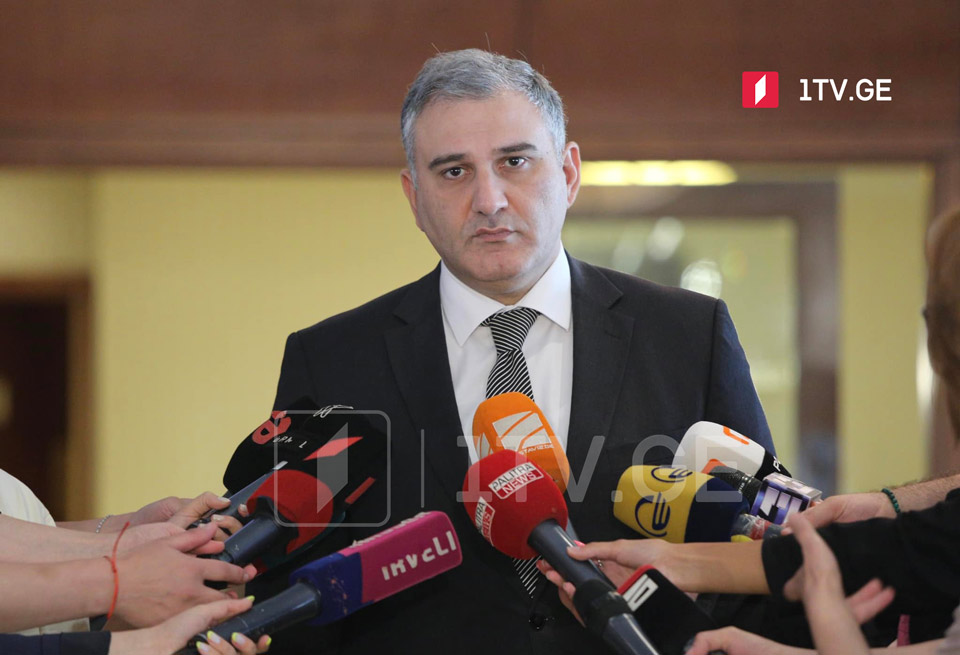 Human Rights Committee Chair: Person throwing Molotov Cocktails cannot be called hero
"People who are throwing Molotov Cocktails to police officers cannot be called heroes. This is incorrect legally and is immoral," said Mikheil Sarjveladze, Chairman of the parliamentary Human Rights and Civic Integration Committee when commenting about the case of Lazare Grigoriadis, an activist of the March 7-9 protest rallies in Tbilisi against the so-called Foreign Agents bill.
According to Sarjveladze, legal procedures would be followed and the fact would be given "correct assessment."
Public Defender Levan Ioseliani visited Lazare Grigoriadis in the penitentiary facility. He said that the Public Defender's Office would monitor his procedural human rights protection and the right to fair trial.
Lazare Grigoriadis, 21, who is accused of injuring police officers by throwing stones and Molotov Cocktails and setting fire to the police car during March7-9 protests, was imprisoned as a preventive measure based on the decision made by Tbilisi City Court on March 31.