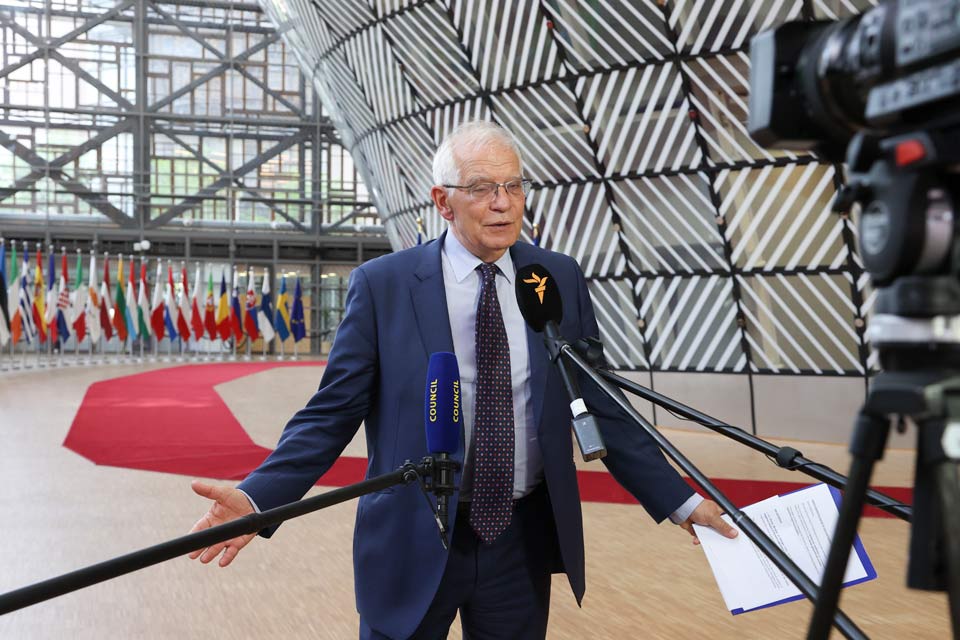 High Representative Borrell asks Georgia to enforce sanctions so that their effectiveness not be jeopardised
"We appreciate very much the vote [of Georgia] in the United Nations, knowing how difficult it is for you to be controversial against Russia. But we also have to ask for an evaluation of the sanctions that could not jeopardise their effectiveness," EU High Representative for Foreign Affairs and Security Policy and European Commission Vice President Josep Borrell said in Brussels.
EU High Representative said that during the meeting with the head of the Georgian Government, the sides discussed the situation in so-called South Ossetia and the so-called referendum planned there, and the application for EU membership. He also reaffirmed the EU's firm support for Georgia's territorial integrity and sovereignty.
"If I had something to consider together with him is that this is a window of opportunity and this is our moment to accelerate reforms to avoid any kind of political polarisation, to continue pushing on the reforms – especially in the justice system. Because these are the issues in which, when the Commission will make the evaluation on the Georgia request, they will be taken into consideration. So, this is a good moment to accelerate the reforms, because it is important to note that the reform of the judiciary for us is the cornerstone of all reforms. The European Union is a political system based on the Rule of Law, on an independent judiciary, fully accountable and having the trust of the citizens. And we will request this to any candidate [country]," he said.