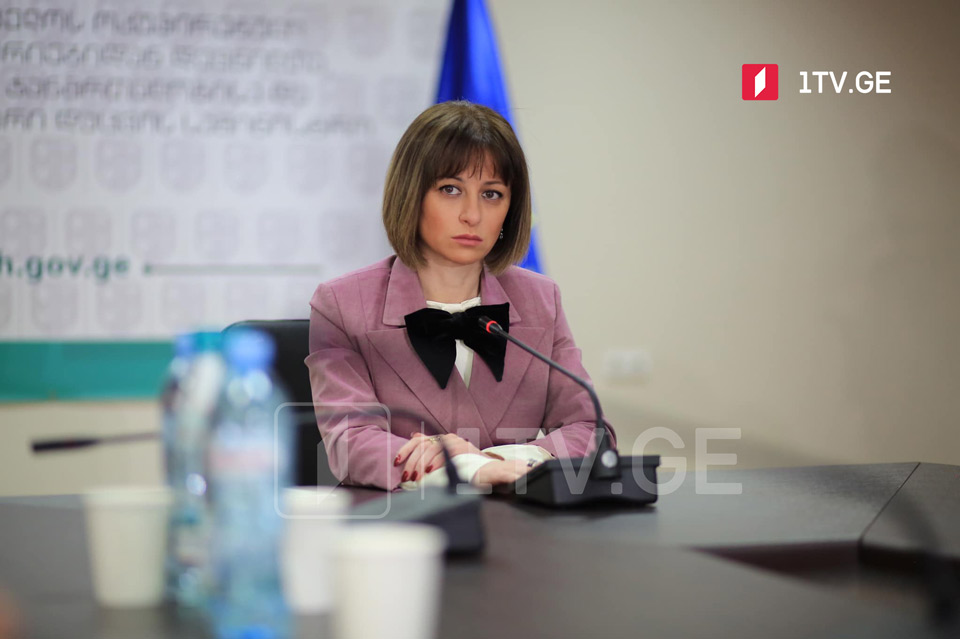 Health Minister to get AstraZeneca shot
Georgian Health Minister Ekaterine Tikaradze said she would get the AstraZeneca shot to close speculations about this Covid-19 vaccine once and for all and make society positive. Ekaterine Tikaradze told journalists after the Vaccination Council meeting that the government works with international partners and relies on their additional recommendations to eliminate questions and gaps in communication often accentuated by the media.
The Health Minister plans to meet with the regional medical staff regarding their low interest in the Covid-19 vaccination, especially following the severe and lethal allergic reaction to the AZ vaccine by a nurse. Tikaradze said the meetings would kick off on Tuesday.
Minister Tikaradze added that the Covid-19 vaccination process would likely be carried out on an outpatient basis in the future.
"The Health Minister, of course, feels the responsibility. But the fact that happened in Akhaltsikhe and the decision to move the vaccination process to multifunctional hospitals still assumes the possibility of vaccination being expanded and implemented at the outpatient level again as WHO recommends," said Ekaterine Tikaradze.
A 27-year-old nurse, who developed an anaphylactic reaction after the AstraZeneca shot on March 19, has died. The government decided that the following Covid-19 vaccination will be possible only at the multifunctional hospitals.
Georgia received the first batch of 43,200 doses of AstraZeneca COVID-19 vaccine through COVAX Facility on March 13. Initially, these doses were assigned to the medical staff only. Georgia will also secure 14 500 doses of the Pfizer Covid-19 vaccine this week.