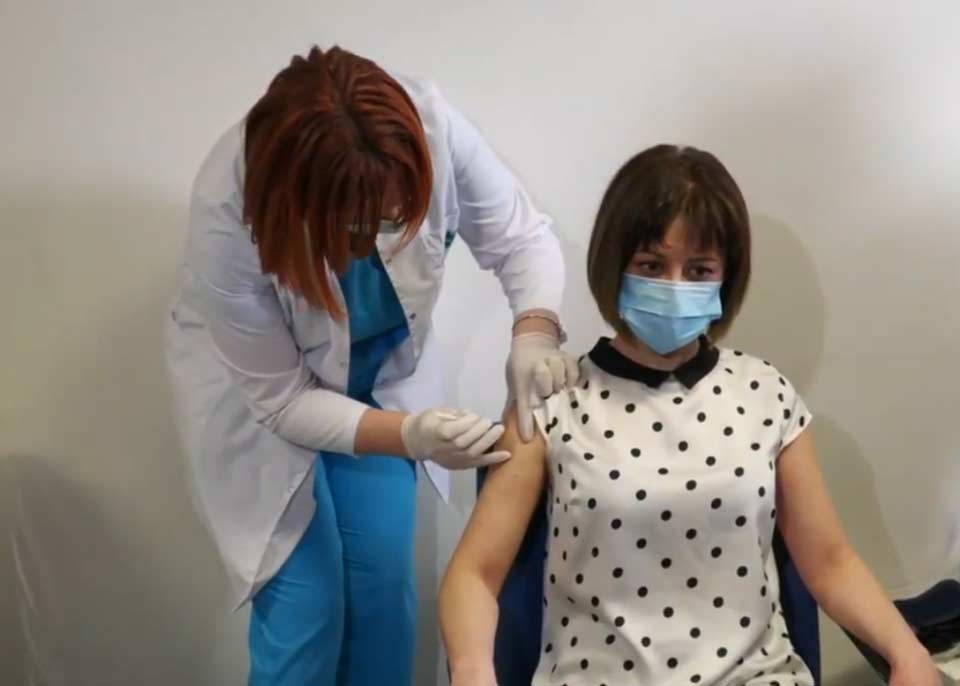 Health Minister got AstraZeneca shot live on TV
Georgian Health Minister Ekaterine Tikaradze got her AstraZeneca Covid-19 shot live on Georgian TV. The minister vaccinated at the Sachkhere Medical Center.
"The Sachkhere clinic and its medical staff were criticised for refusing the vaccination yesterday. I felt it necessary to get my Covid-19 vaccine here. It will be symbolic and motivating for the medical staff of Sachkhere Clinic, as well as for the region," said Ekaterine Tikaradze.
Health Minister also spoke about the possibility of Covid-related restrictions in the future. She added if citizens of Georgia follow the recommendations, the third coronavirus wave could be avoided.
Tikaradze added that fifty cases of a confirmed new strain of Covid-19 in Georgia do not mean the onset of a third wave. However, the positivity rate and the current prevalence of infection are noteworthy.
Health Minister also spoke about the Pfizer vaccine that will enter the country on Wednesday.
"Pfizer will be available for medical staff and citizens aged 65 and above," Tikaradze declared.
Georgian Health Minister will meet Sachkhere Medical Center employees later today.