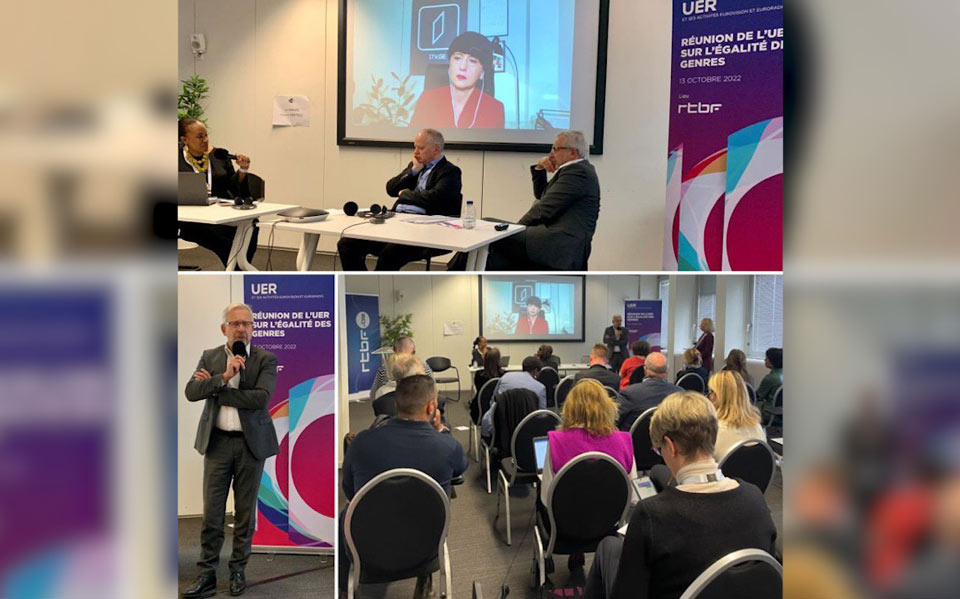 GPB Gen/Dir opens EBU Gender Equality Group meeting
Tinatin Berdzenishvili, Director General of the Georgian Public Broadcaster (GPB), opened the EBU Gender Equality Group meeting on October 13 in Brussels, Belgium.
The forum covered a broad range of topics, including the concept of gender equality in public service media (till 2030), attaining a female/male 50:50 balance in all organizational units, supporting women in technology and technical roles, and so on. There was also a panel discussion on Gender Equality as a Strategic Priority.
Along with Tinatin Berdzenishvili, Belgian RTBF Director General Jean-Paul Philippot, Dutch Public Broadcasting (NPO) Chair Frederieke Leeflang and Iceland's RUV Director General Stefan Eiriksson took part in the panel moderated by Francesca Scott, EBU's Diversity, Equity and Inclusion Officer.
"Thanks to all of the organizations and their representatives who attended the meeting. This is yet another illustration of how, despite its entirely diverse geographical location, the EBU functions as a single organism, perfectly responding to one of the six shared values – diversity. The public media bears enormous responsibilities for shaping society and promoting its advancement. We must seek and seize every opportunity to contribute to the changes required to achieve equality. Public broadcasters advocate for a gender-balanced workplace and strong female role models in the media," GPB Gen/Director stated.
Tinatin Berdzenishvili has been the Head of the EBU Gender Equality Group since 2019.