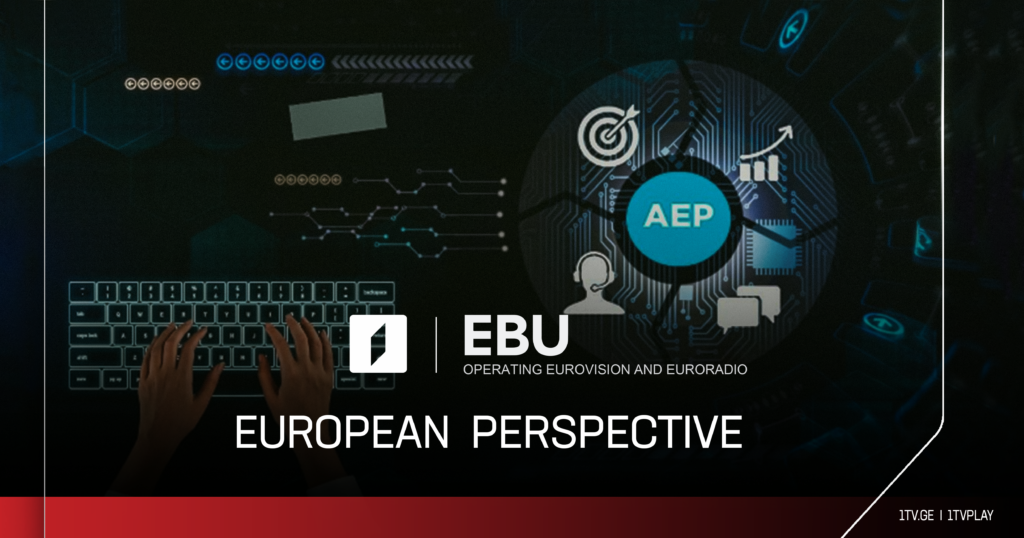 GPB First Channel kicks off news exchange under European Perspective project
GPB First Channel has kicked off exchanging news on its webpage 1tv.ge as part of the ground-breaking news service 'A European Perspective,' which the Georgian Public Broadcaster joined in March 2023.
A European Perspective', the brainchild of the European Broadcasting Union (EBU), brings together public service media organizations to share original online news content, offering their audiences fresh insight into pan-European issues.
GPB Director General Tinatin Berdzenishvili underscored that "having become a recognized and reliable partner of this large-scale project is of utmost importance to the First Channel, the nation's public broadcaster."
"Today marks World Press Freedom Day. It is symbolic as, on this day, 18 newsrooms from 15 different European nations will begin exchanging news online as part of the 'European Perspective' project. This entails providing the public with reliable and verified news across Europe," Berdzenishvili asserted.
The EBU Brussels-led initiative includes members from Belgium (RTBF), Czechia (CT), Estonia (ERR), Finland (Yle), France (France Télévisions), Georgia (GPB), Germany (BR-ARD), Ireland (RTÉ), Italy (Eurovision Italy), Latvia (LSM.lv), Lithuania (LRT), Portugal (RTP), Slovenia (RTVSLO), Spain (RTVE), Sweden (SR), Switzerland (SWI swissinfo.ch) as well as ARTE, the Franco-German broadcaster, the Constructive Institute from Denmark and Agence France Presse (AFP).
Each participating organization shares its stories through a Digital News Hub, where they are translated into multiple languages using the EBU's EuroVOX tool and robust editorial workflows. Effective today, 1tv.ge begins offering news from 18 newsrooms in 15 European countries, in Georgian. News from 1tv.ge will be posted on the web portals of the participating broadcasters.