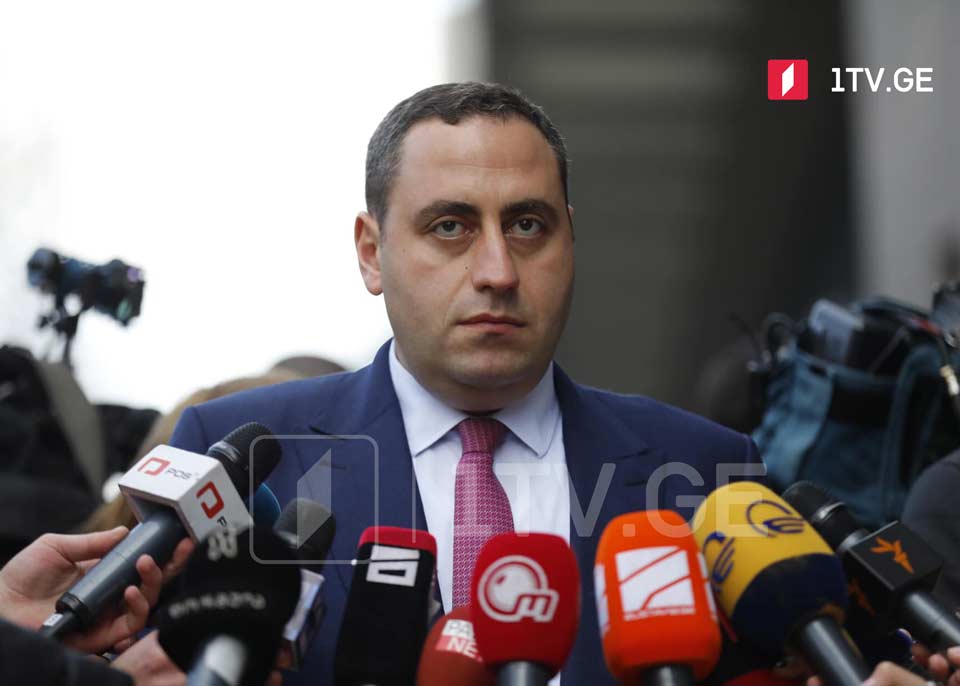 Gov't, opposition optimistic about today's talks
Georgian opposition believes all political actors in the negotiation process should do their utmost to yield a positive upshot.
Strategy Agmashenebeli leader Giorgi Vashadze hopes the final decision would be made later today. He considers that mediation by the EU would be crucial in the negotiation process.
"I expect the outcome will be acceptable to the Georgian society. I am hopeful for our Western partners who know well that the agreement must be duly reached to get the country out of the political deadlock," Vashadze declared.
EU mediator Christian Danielsson's decision to prolong his visit to Georgia seems paramount for Girchi member Vakhtang Megrelishvili. He thinks the EU mediator would stay here for as long as needed.
"We must continue working for mutual consent. There is a possibility of compromise on all issues," Megrelishvili said.
The ruling team also feels optimistic about the talks. Deputy Chairman of the Parliamentary Committee on Human Rights Aluda Ghudushauri expects the negotiation would bring the result.
"Georgia is an important partner for Europe and Georgia has a special place on the European agenda. We focus not on party interests but state interests," Ghudushauri added.
Christian Danielsson is visiting Georgia to lead the EU-backed mediation effort in Georgia. European Council President Charles Michel's Personal Envoy Christian Danielsson held meetings with the government and the opposition. EU mediator decided on Sunday to prolong his stay in Tbilisi to help the sides.
"It's clear that we need some more time. So, I've decided to stay in Tbilisi for tomorrow as well. And continue the discussions to try to help the parties finding the way forward. Because we should be clear on one thing here: this is for the parties to find the way forward, and what I'm doing is trying to help them for doing that," Danielsson said at the press conference.