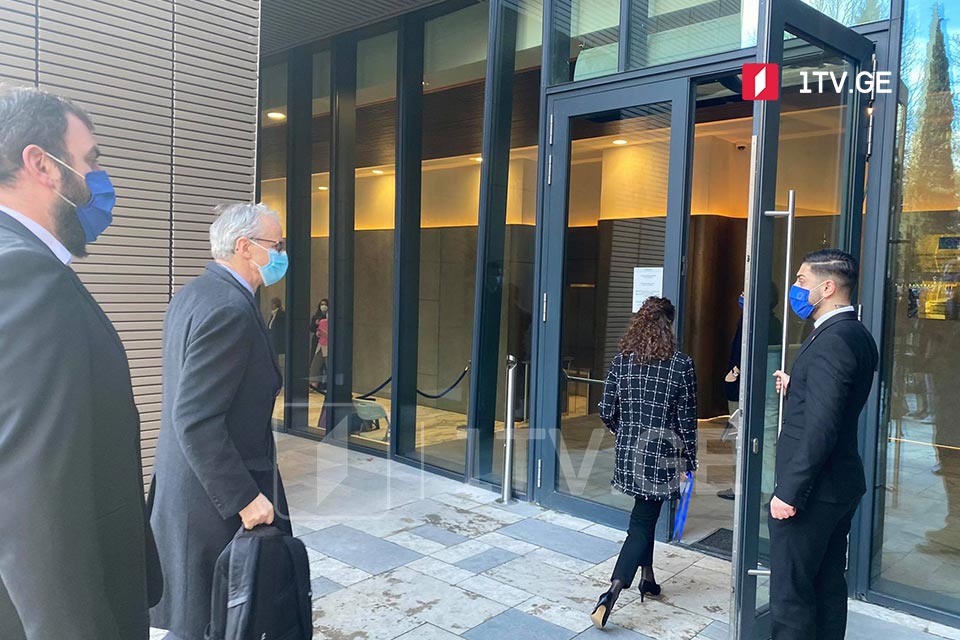 Gov't, opposition, EU mediator to hold joint consultations
Christian Danielsson, a special envoy of the European Council President Charles Michel, participates in the joint meeting between the opposition and the government.
Georgian Parliament Speaker Archil Talakvadze told journalists before the meeting that they will have a crucial consultation today.
"We have taken pragmatic steps. We expect a compromise from the opposition, which is in the society and the opposition interest. I think today's meeting will help us to bring the positions closer," Talakvadze said.
The opposition and the ruling team held a first joint meeting mediated by EU's Christian Danielsson yesterday.