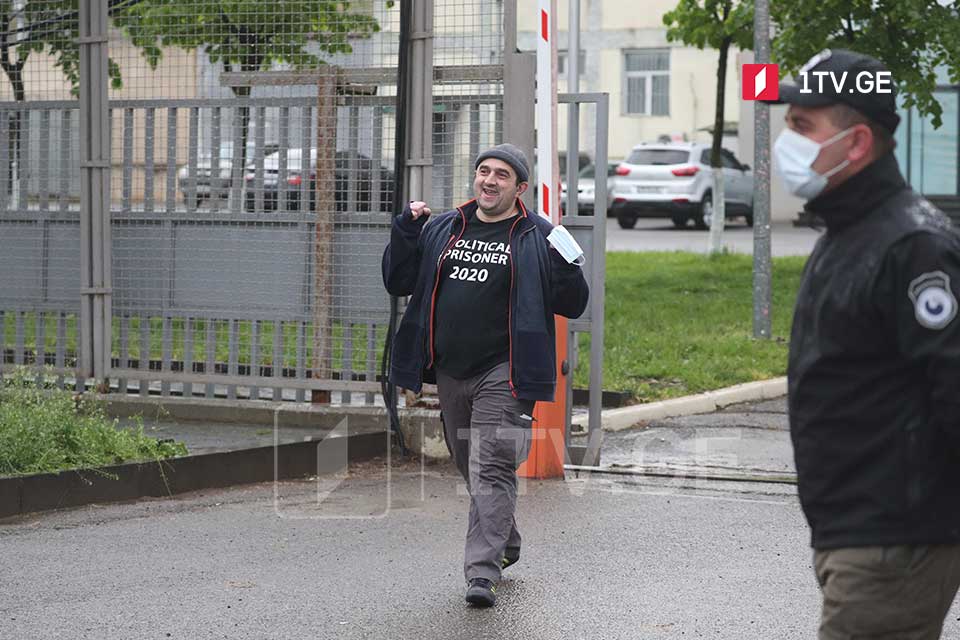 Giorgi Rurua left prison
Giorgi Rurua, a co-founder of the TV channel Mtavari Arkhi, has been released. He has left Gldani #8 penitentiary institution this evening.
"I would like to thank the European Council President Charles Michel, the US Ambassador Kelly Degnan and EU Ambassador Carl Hartzell, our great friends in the Senate, Shaheen and Risch, as well as MEPs Kubilius, Anna Fotyga, Markéta Gregorová and others.
Half of the first point of the deal has been fulfilled. Now, it is crucial to release Nika Melia immediately from illegal detention to overcome the crisis. I spent a year and a half in prison ungrounded, under fabricated charges, and that has been proved. Now, I'm going to look ahead, work to bring the country out of the crisis. I want to thank the opposition for their activity as well as journalists, Ombudsman Office, non-governmental organizations and civil society organizations," Giorgi Rurua said after leaving the prison.
The President of Georgia, Salome Zourabichvili, has signed the presidential pardon for Giorgi Rurua today. Zourabichvili granted the pardon on the very day when representatives of the opposition parties arrived in the parliament and took up their mandates in line with the EU-mediated agreement.
Giorgi Rurua was arrested on November 18, 2019. He was convicted for illegal possession and wearing of firearms.