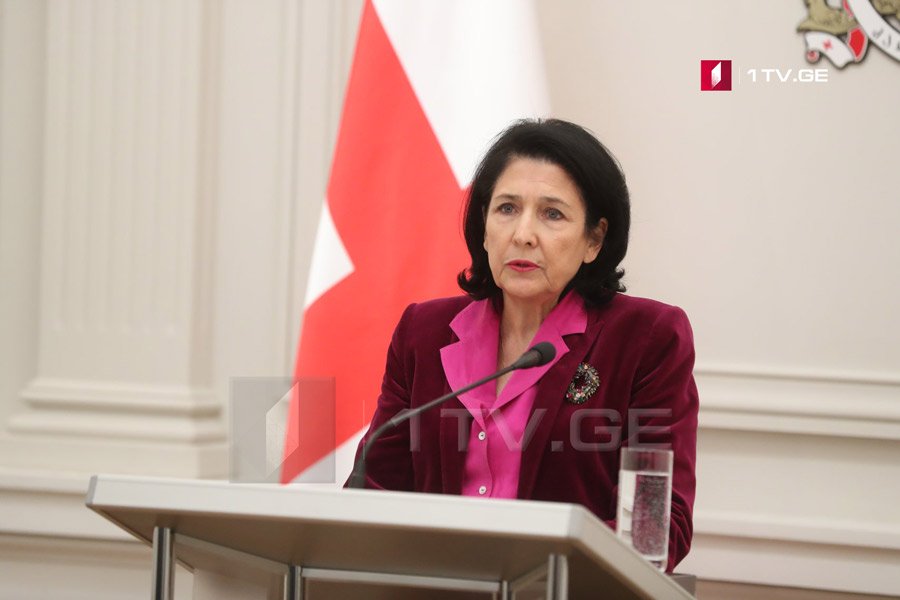 Georgian President pardons Giorgi Rurua
The President of Georgia Salome Zourabichvili has signed the presidential pardon for Giorgi Rurua, a co-founder of the TV channel Mtavari Arkhi.
"I welcome the fulfilment of the first stage of the agreement! For my part, I kept my word and signed the pardon act!" the President wrote on Facebook.
"Congratulations on the election of Kakha Kuchava as the Speaker of the Parliament! Congratulations to all the MPs who used the mandate given by their voters for the first time today and entered the parliament! I wish you all success!" Zourabichvili wrote.
Salome Zourabichvili granted the presidential pardon on the very day when representatives of the opposition parties arrived in the parliament.
Opposition parties, signatories of the European Council President Charles Michel-brokered document, attended the plenary session of the Georgian parliament today. However, consultations are still underway on the initiation of the draft amnesty law.