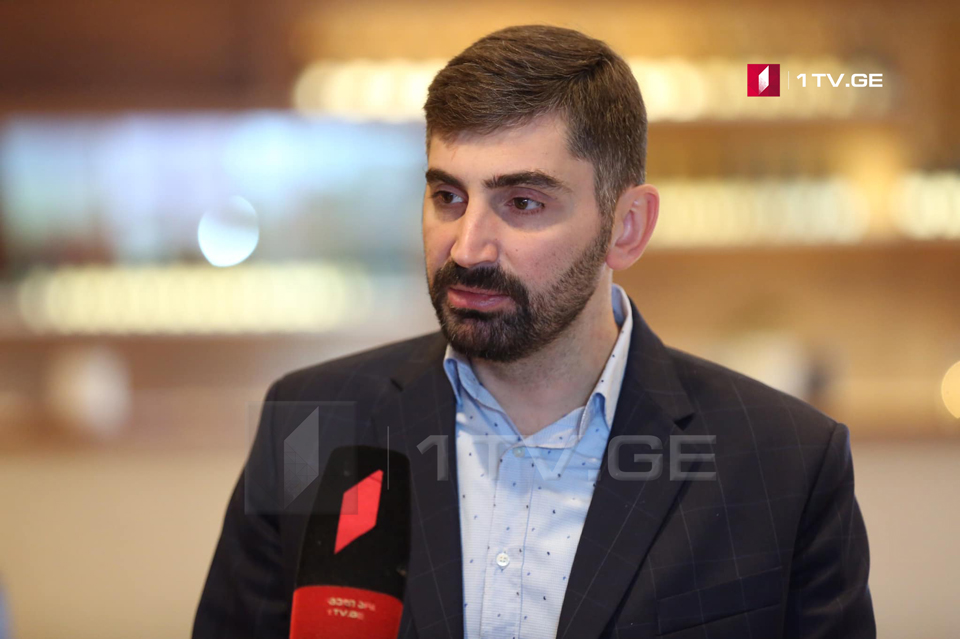 Giorgi Gvimradze – Troubling fact took place yesterday, a protester was asking for an explanation from our cameraman
A troubling fact took place yesterday. One of the protesters was asking for an explanation from our cameraman about a shot, rudely and insultingly – Giorgi Gvimradze, Director of News and Current Affairs Bloc of Georgian First Channel wrote in facebook social network.
"I would like to apply to protest organizers. First, it is an objective of the First Channel to provide the public with precise and full information, including visual, selected through this principle. Those who do not understand (and it is not necessary to all to understand), I would like to clarify that protests are transmitted mainly with the use of three kinds of shots, all three shots are on the air at one time, one is a close-up on a person standing and delivering a speech on a stage, second –complete view of a stage and the third – general shot of the entire scene on the square. The three shots make a full picture of the developments in front of the parliament and gives understanding about the events taking place at Rustaveli Avenue. . . . This is the editorial decision. Therefore, we urge you not to touch or even reprimand our journalists (I mean not only reporters but the whole shooting team) who were injured, some of them severely. They are performing their professional duties in the interests of the public, otherwise, you will be held responsible for the infringement of professional duties.
Second, independence of Public Broadcaster is guaranteed by the Constitution and an attack on its editorial independence will bring grave results. The demand to cover the events in the form you like represents pressure. Therefore, refrain from making oppressive statements. I do not expect the respect of journalists from you but I demand at least self-control," reads Gvimradze's statement.