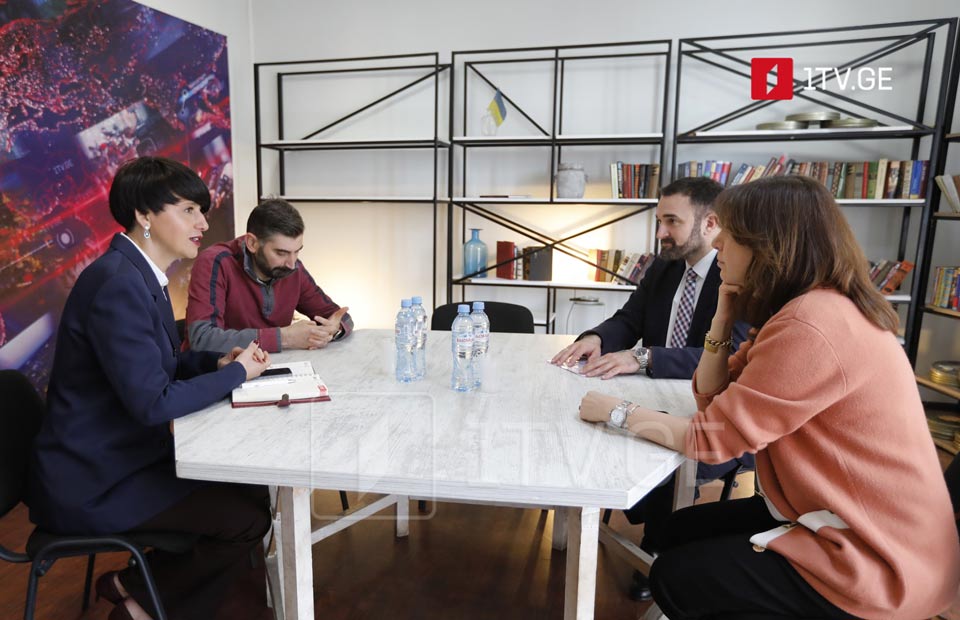 GPB Dir/Gen meets CEC Chair
The Georgian Public Broadcaster (GPB) Director General, Tinatin Berdzenishvili, accompanied by Head of News Giorgi Gvimradze, hosted a working meeting with the Chair of the Central Election Commission of Georgia, Giorgi Kalandarishvili.
The primary focus of the working meeting was voter awareness. The Chairperson of the CEC informed members of the Public Broadcaster about the election administration improvements completed in preparation for the parliamentary elections slated for October 2024, which is a new voting system that will allow the next parliamentary elections to be held entirely electronically.
GPB Director General Tinatin Berdzenishvili believes it is imperative to educate the public about the changes proposed in the voting system for the 2024 elections.
"That was a pivotal meeting. Because the reform will lead to an entirely different election in 2024, our society must be aware of how to vote electronically. Therefore, I believe the moment has come to begin discussing it. We planned and reviewed what could be done because the Public Broadcaster has a unique obligation to foster the democratic process. The GPB is ready to convey it to every citizen," said Tinatin Berdzenishvili.
The efficient implementation of electoral reform, according to Giorgi Kalandarishvili, is reliant on an informed voter.
"Of course, such a major technology intervention requires educating the public about all the crucial and relevant topics surrounding the parliamentary elections scheduled for October 2024. Consequently, tight collaboration with the Georgian Public Broadcaster and the media in general, aiming at intense voter awareness, is one of the key and priority concerns on the election administration's agenda today. In this respect, we had a working meeting with the GPB management to discuss all potential areas of collaboration, which would substantially assist in informing voters and involved parties in general," stated Giorgi Kalandarishvili.