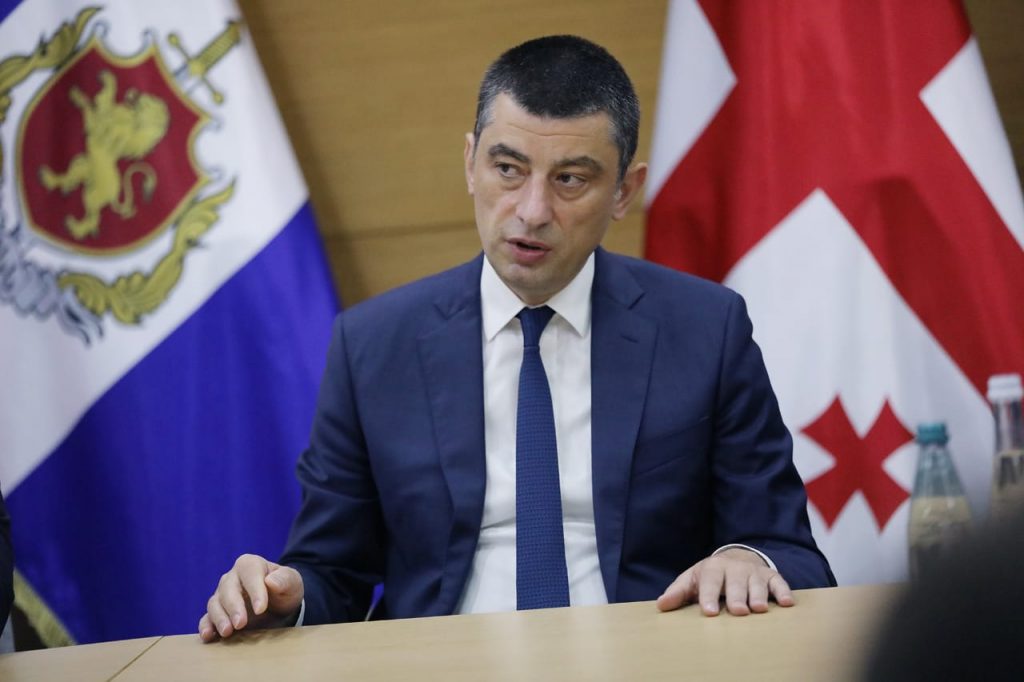 Giorgi Gakharia: It is joint accomplishment of our citizens, doctors, and police officers that Tbilisi and Batumi were declared the cleanest cities in Europe in terms of COVID-19
First and foremost, it is the joint accomplishment of everyone – our citizens, doctors, police officers – that Tbilisi and Batumi were declared the cleanest cities in Europe in terms of COVID-19, stated Prime Minister of Georgia Giorgi Gakharia at the Ministry of Internal Affairs, where he congratulated the full complement of the ministry on Police Day.
According to the head of the government, Georgia was able to succeed due to the organization of citizens and the professionalism of doctors and police officers, as well as a high degree of teamwork, at a time when states that are significantly stronger in economic terms found this difficult.
"Infected persons require quick detection, prompt treatment, and a swift return to their social circles. This is the only way to ensure that Georgia is successful in managing the virus. The world must defeat this virus together, globally. No state, taken as a separate entity, can do anything about this. Georgia must be successful in the effective management of the virus and the function of the police – together with the doctors – is of the utmost importance here. Effective management of the virus provides us with the opportunity to gradually open the economy and to live normally, so that tourists can arrive, people can go to work, construction projects can continue, and so on, and your role in all of this is very important. Georgia must always remain one of the most effective countries in terms of the management of the speed and geography of the spread of the virus, while also being one of the cleanest countries in terms of the virus. We need more guests and tourists so that the families of our citizens can receive more and more positive effects. We must always be one of the best examples of the effective handling of the virus in the region and in Europe," Giorgi Gakharia noted.
The popular travel platform European Best Destinations named  Batumi and Tbilisi among the safest tourist destinations in Europe.