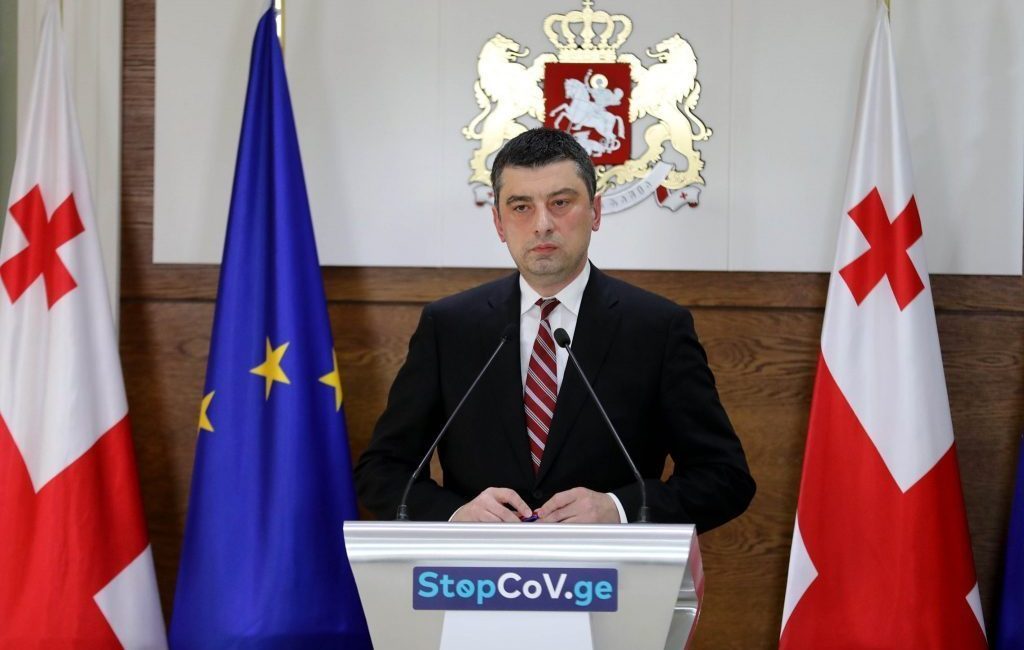 Giorgi Gakharia: Epidemiological situation in the countries with which we almost concluded negotiations suddenly worsened, therefore we were asked to wait
According to Prime Minister of Georgia Giorgi Gakharia, the steps taken both in terms of combating the epidemic and in the context of an anti-crisis economic recovery should be extremely reasonable, cautious, and in line with our economy. Giorgi Gakharia stated about it in his presentation of the anti-crisis budget at today's meeting of the Interagency Coordination Council's economic group.
As PM notes, Georgia is recognized as one of the outstanding countries in terms of managing the epidemic risks, many have declared Georgia as one of the best tourist countries. Gakharia said that Georgia has been conducting bilateral negotiations with many countries on the resumption of tourism.
We have worked hard to revive the tourism sector. As you know, Georgia is an exceptional country in epidemiological terms, in crisis and epidemic risk management, as recognized by the international community, with many praising Georgia as the best destination. The Government has conducted bilateral negotiations with various countries. In some countries, with our negotiations nearly concluded, the epidemiological situation suddenly worsened, and our colleagues, in our best interests and for safety purposes, asked us to wait, so we are keeping close tabs on statistics. These turbulences are tied to unpredictability. As you know, there are talks about a second wave, or a vaccine to be developed in a month or a year or two. But we all must understand one thing. In terms of combatting the epidemic, anti-crisis measures, and economic recovery alike, our every step must be extremely reasonable, cautious, and in line with our economy. That is why today, as our opponents accuse of referring to populist statistics, we should not fall for it-above all else, we are responsible for the health and income of each of our citizens. Our goal is very simple. We must learn how to manage epidemic risks. Our goal is to detect the virus fast, provide treatment fast, and return people into economic life fast. That is the cornerstone of this budget," Giorgi Gakharia said.