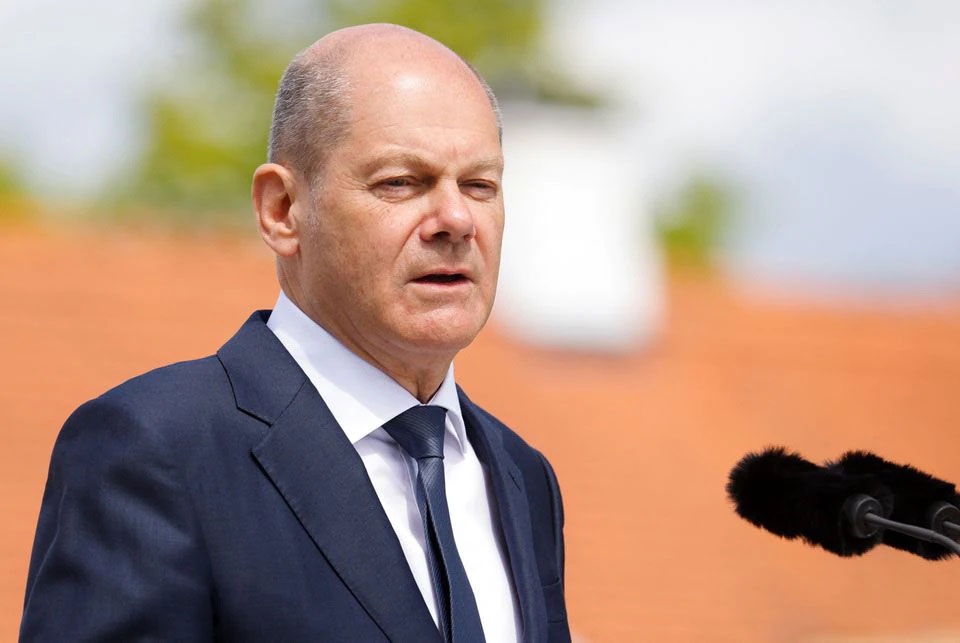 Germany's Scholz backs EU enlargement to include Ukraine, Moldova, Georgia
German Chancellor Olaf Scholz called on Monday for an enlargement of the European Union to eventually include Ukraine, Moldova and Georgia, and said a gradual transition to majority voting was a stepping stone to growing the bloc, according to Reuters.
Faced with Russia's invasion of Ukraine, Scholz urged the EU's 27 members to "close ranks, resolve old conflicts and find new solutions" and said Germany would keep up its support for Kyiv "for as long as it takes".
Scholz underlined Germany's commitment to EU enlargement, stressing that the countries of the Western Balkans, Ukraine, Moldova and eventually also Georgia should join the bloc.
However, "in this expanded Union, the differences between the member states will grow as far as political interests, economic clout and social security systems are concerned", he said.