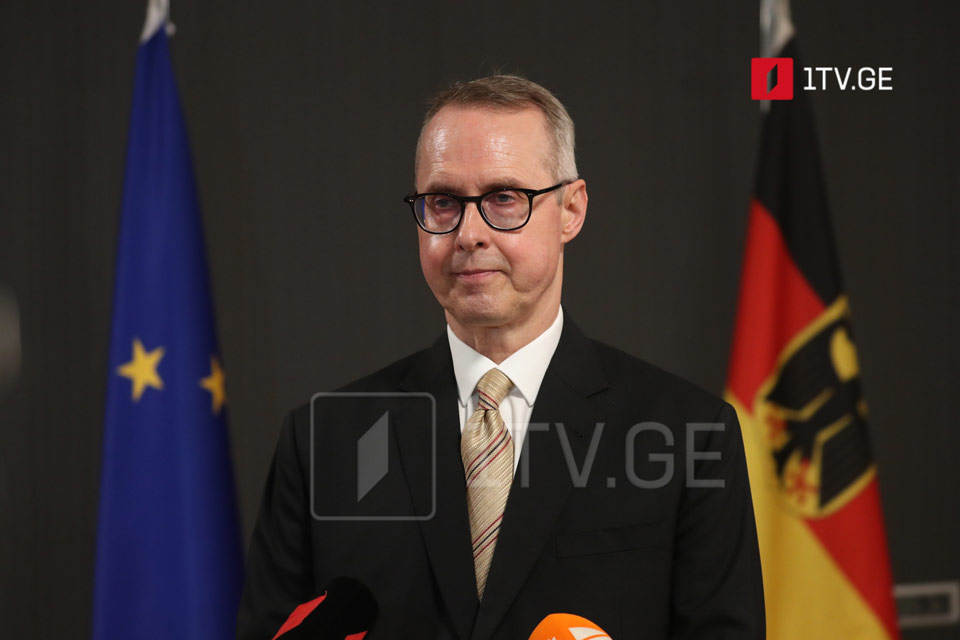 Germany works closely with Georgia on its EU path, German Ambassador says
Germany will work closely with Georgia on its path toward the EU, German Ambassador to Georgia Peter Fischer told the media at an event commemorating German Unity Day.
"Germany will work very closely with Georgia on Georgia's path toward the EU. What we need to do is many concrete projects in politics, economics, environmental protection, culture and, most of all, with the youth. That is youth to work together and build something. That is the way to Europe," Ambassador Fischer said.
When asked about the EC's 12-point plan, the German Ambassador stated it was too early to judge the implementation of the EC's recommendations.
"The Government and Parliament have a very ambitious legislative agenda, but we have to see the result. Two things are important. The process should be inclusive, democratic and pluralistic, and the result should accord to the standards of the European Union," the Ambassador added.