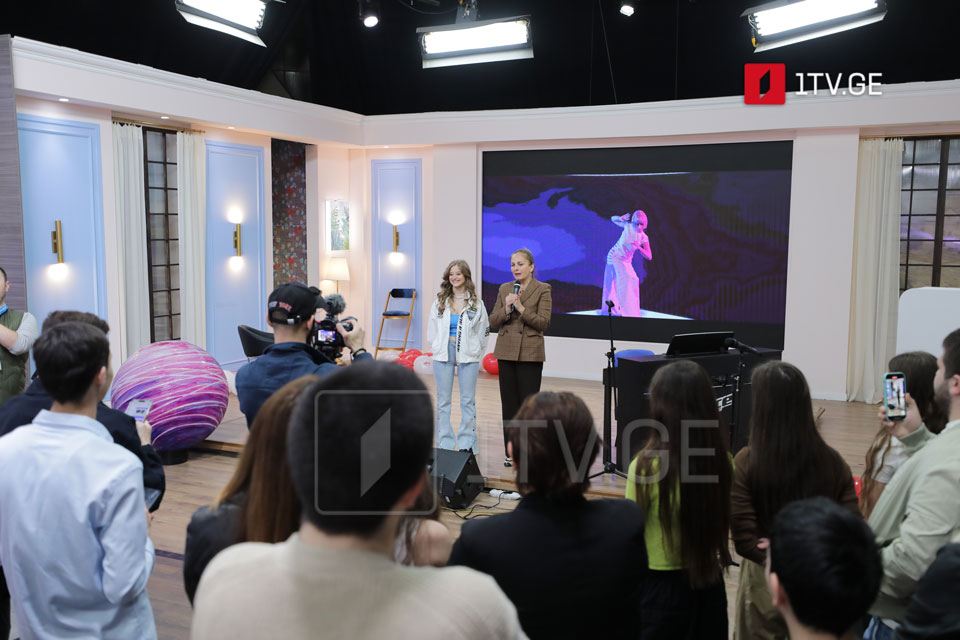 Georgia's ESC 2023 contender leaves for Liverpool
Georgia's 2023 Eurovision Song Contest (ESC) contender Iru Khechanov and a Georgian delegation will depart for Liverpool on April 29.
On Friday, the Georgian Public Broadcaster team organized a farewell ceremony for her.
"The Eurovision semi-finals are coming up in a few days, and we hope to see our singer in the finals as well. The early statistics offer a reason to be optimistic. Iru Khechanov, The Voice winner, will represent Georgia at Eurovision this year. We gathered today to bid her farewell," said Rusudan Manjgaladze, Media Director of the First Channel of Georgian Public Broadcaster.
Georgia's representative at ESC 2023, Iru Khechanov, promised to do everything to ensure victory.
"The audience will see a strong, emotional, solid Iru on stage. I promise to do everything in my power to bring success to Georgia in any possible way," said Iru Khechanov.
Iru Khechanov's first rehearsal will take place on May 2. The 67th Eurovision Song Contest will feature two semi-finals on May 9 and 11, as well as a final on May 13, 2023.
A Georgian contender will compete in the second semi-final. GPB First Channel will air the show.