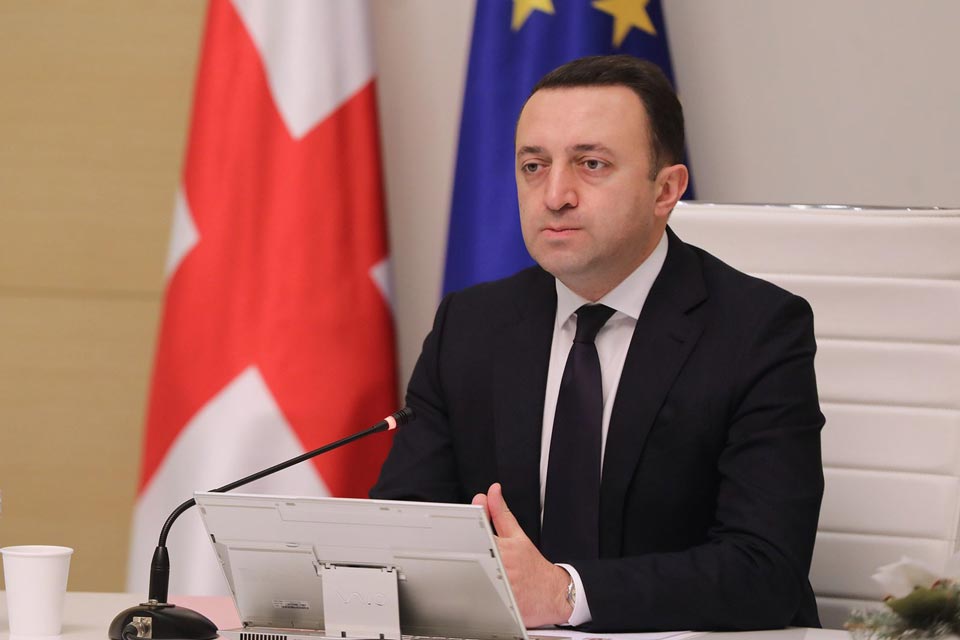 Georgian state becomes IDS Borjomi co-owner, PM says 
The Georgian state Monday has become IDS Borjomi shareholder and co-owner after Georgia's Russian-owned mineral water giant offered the government to transfer part of its shares free of charge.
"The talks with IDS Borjomi have been successfully completed," the country's Prime Minister announced at today's Cabinet meeting, pledging the government "to spare no effort" to solve the company's issues linked to management and operation.
"Our state will become the co-owner of Borjomi factory, our national wealth and pride. This very issue is agreed with our international partners. We had consultations in the United Kingdom. I would like to emphasize that this transaction was concluded in line with the norms of international law," the PM underscored.
Garibashvili also vowed that no Borjomi worker would be oppressed, instructing Health Minister Zurab Azarashvili and Economy Minister Levan Davitashvili to involve in this process to meet protesters demands.
For the record, IDS Borjomi workers have been picketing #1 and #2 bottling factories as they are demanding the payment of delayed salaries, the reinstatement of their dismissed colleagues, the return of previous working conditions, a 25% salary increase, and the ending of a "blackmailing and threatening" against vocal workers.
The company announced the suspension of production on April 29, citing "difficulties" brought about by the war in Ukraine. The company's majority shareholder, Mikhail Fridman, a Russian oligarch, is currently facing Western sanctions over the Russian invasion of Ukraine.