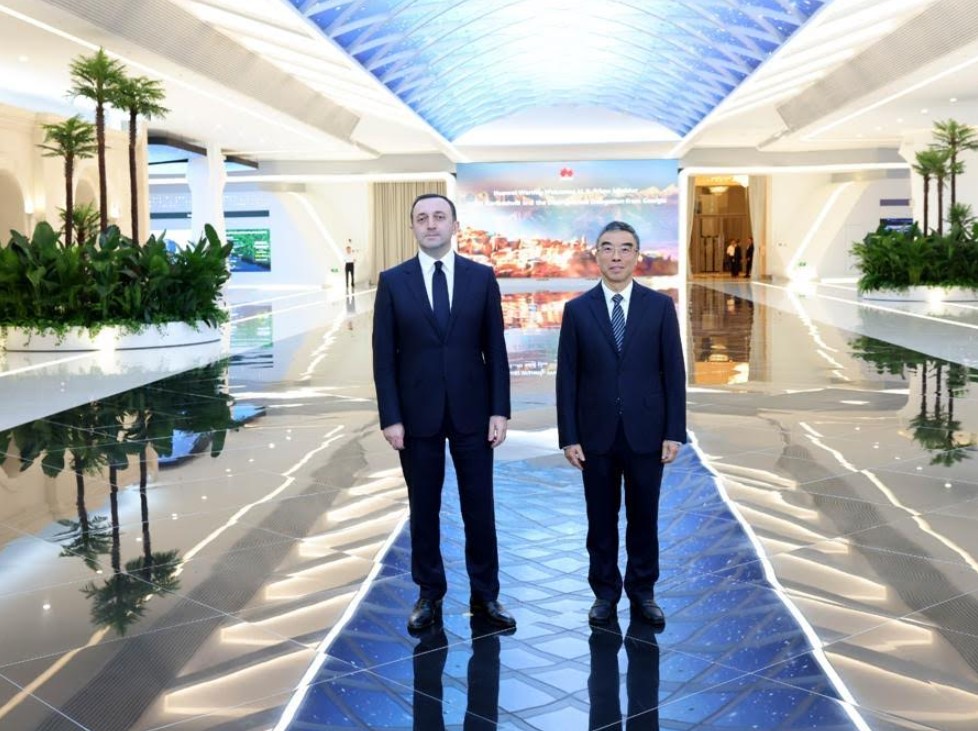 Georgian PM visits Huawei's Executive Briefing Center in Beijing
Irakli Garibashvili, Prime Minister of Georgia accompanied by his delegation visited Huawei's Executive Briefing Center in Beijing during his ongoing visit to China. The Head of Government of Georgia met Liang Hua, Chairman of the Board of Huawei.
The Prime Minister toured the company's exhibition hall which displays cutting-edge digital technologies such as 5G, AI, and cloud, and tried out real-world applications of new technologies. The Prime Minister
During their meeting, Garibashvili and Liang discussed how Georgia and Huawei can work together in ICT, industrial digital transformation, network coverage in remote areas, green energy, talent cultivation, and more.
Liang gave a global overview of Huawei's business and its 15 years of work in Georgia. He praised Georgia's "National Broadband Development Strategy for 2020-2025 " and discussed the latest trends in digitalization such as smart harbors and digital energy.
Liang also expressed Huawei's interest in leveraging its ICT expertise to support Georgia's recently unveiled "Long-Term National Strategy for the Development of Digital Economy and Information Society and its Implementation Plan". He said the company would like to contribute to Georgia's ambitions to build regional hubs for digital, transportation, logistics, and clean energy that link Asia and Europe.