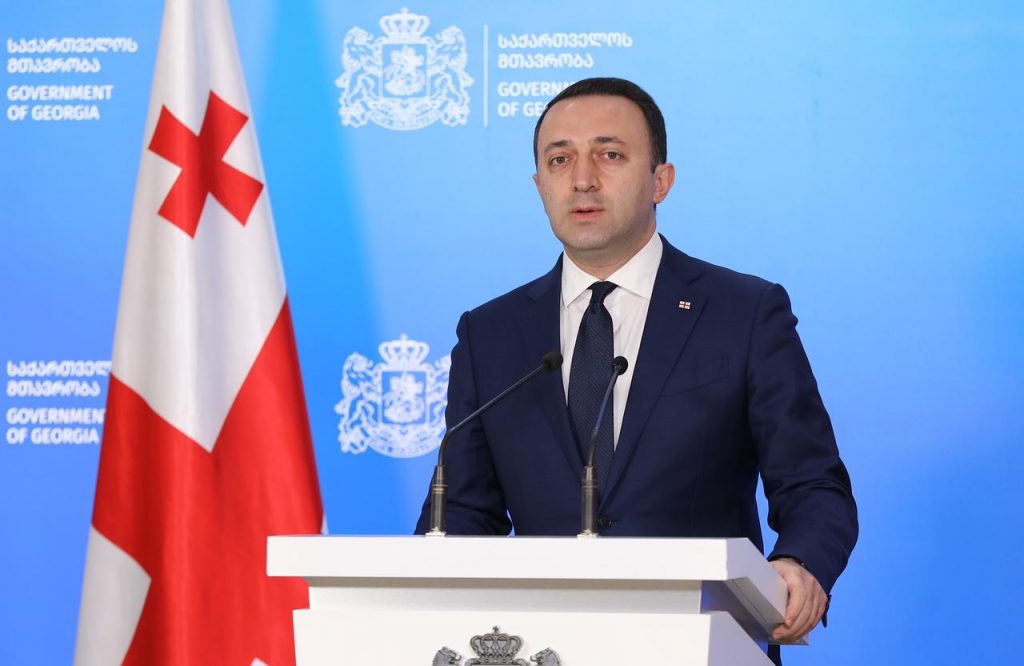 Georgian PM says nobody to stop Kyiv bombing, dubs sanctions 'ineffective'
"Ukraine's capital [Kyiv] is being bombed and we see that there is nobody to stop this, and let us say directly that sanctions are not effective means," Prime Minister Irakli Garibashvili said during today's Cabinet meeting.
PM continued: "Let us say who is fighting in Ukraine – Ukrainian troops, Ukrainian army are fighting. We must all remember that the country and the whole world are facing huge challenges and in this situation, any emotions, miscalculated steps, words, actions, of course, contain great risk."
"I said in my speech, in my address that as the Prime Minister of the country, I will not do anything that is against the interests of our country and our people," he underscored.
On February 25, Prime Minister said, "Georgia does not intend to engage in financial and economic sanctions by taking into considerations the national and public interests, as it will only harm far greatly our country and our population."
He added: "Hence, being responsible for the population of our country and serving as a Head of Government, responsible for the domestic and foreign policies, I guide myself on the grounds of national interests in the best interests of our country only. This decision is based solely on the national interests of our country."