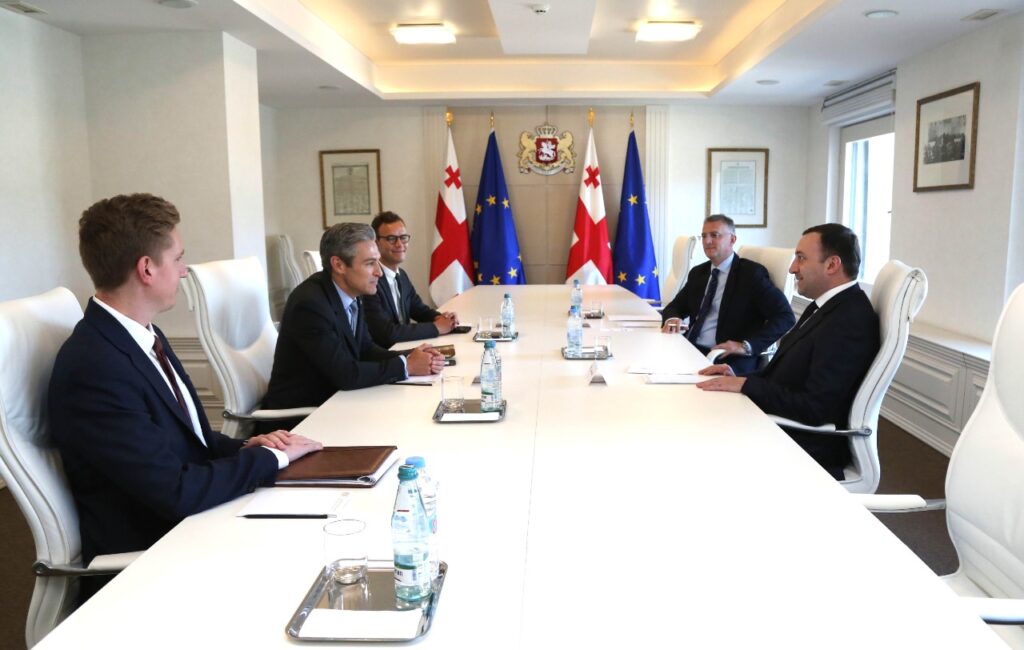 Georgian PM meets NED President
Georgian Prime Minister, Irakli Garibashvili met the National Endowment for Democracy (NED) President and Chief Executive Officer (CEO), Damon Wilson.
The meeting at the Government Administration was related to the long-standing partnership with NED. Active cooperation, governance through democratic institutions, civil society and citizen support was highlighted. Readiness was expressed towards close cooperation based on common interests and boosted partnership in future.
Past and present reforms were reviewed. It was noted at the meeting that Georgia has already implemented a number of significant reforms, with outcomes reflected in international ratings and measurements. It was stressed that the Government of Georgia is keen to achieve further progress towards reforms to enable the Euro-Atlantic integration of Georgia.
NED Program Officer Ian McGinty, Assistant NED Program Officer Andrew Linder and Head of the Georgian Government Administration Georgian Revaz Javelidze attended the meeting.