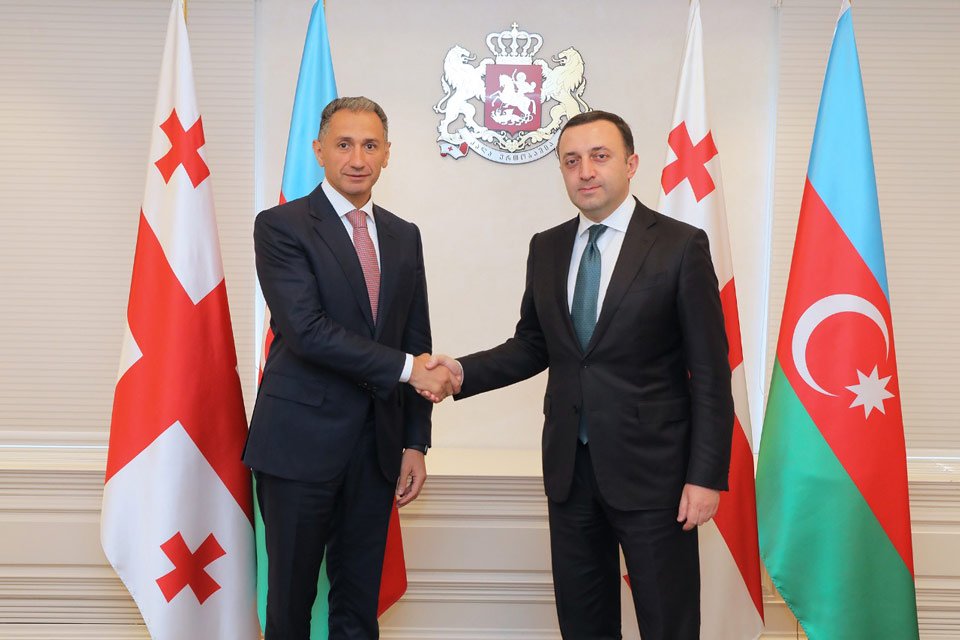 Georgian PM meets Azerbaijani Transport Minister
Georgian Prime Minister Irakli Garibashvili met Azerbaijan's Minister of Digital Development and Transport, Rashad Nabiyev.
The meeting at the Government Administration focused on the strategic partnership between Georgia and Azerbaijan and ways to further their bilateral cooperation.
The parties discussed the economic cooperation between the countries in the format of the Joint Intergovernmental Commission. Attention was paid to deeper cooperation in the areas of transport and digital technology, pointing out the empowerment of the country's transit function and the establishment of a regional logistics hub as the one of the Georgian Government's priorities.
The conversation also touched on implemented and ongoing regional infrastructural projects designed to bolster Georgia's function as a transit corridor, including the Baku-Tbilisi-Kars railroad connector project and projects seeking to modernize Georgia's railroad network and build the East-West Highway.
Attention was also paid to the trade cooperation between the two countries, with a special emphasis on Azerbaijan being among Georgia's top five trade partners over the past few years.