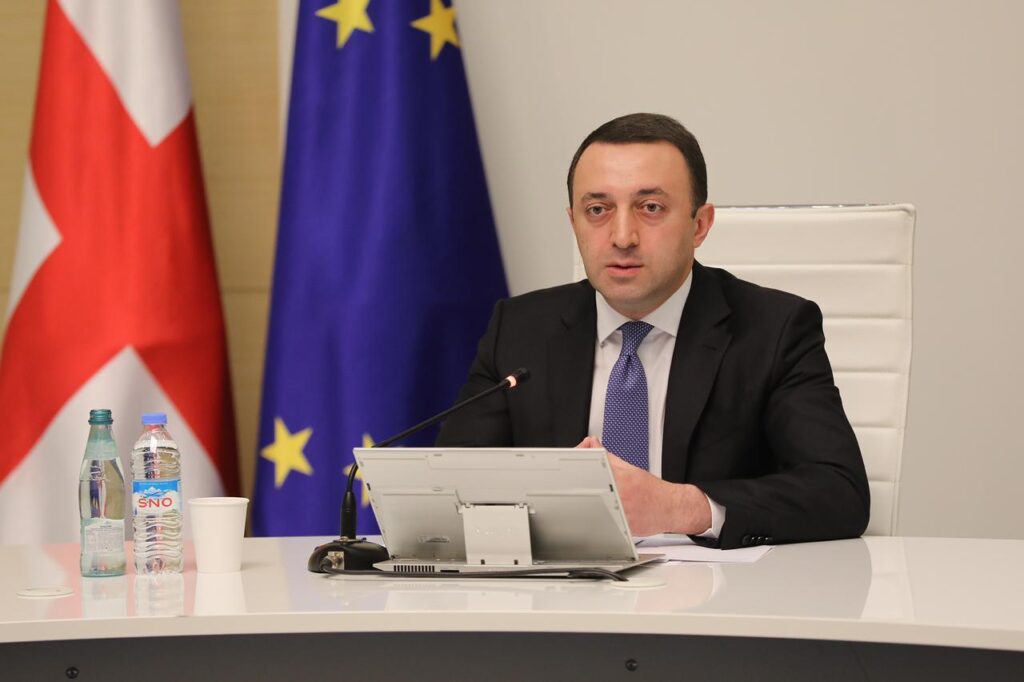 Georgian PM holds executive gov't meeting
Irakli Garibashvili, Prime Minister of Georgia held and led an Executive Government Meeting at the Government Administration today. The Cabinet members discussed five agenda items.
According to the government's press office, the discussion topics included a Draft Government Decree on the attraction of funding for the Feasibility Study of the Submarine Black Sea Power Transmission Project.
"Namely, work has started on a project with an initiative of Georgia, which implies the interconnection of the Caucasus region and Europe through a high-voltage submarine electricity cable and namely it aims to connect the Georgian and Romanian power grids via a submarine electricity transmission line to be constructed in the basin of the Black Sea.

Due Diligence is being performed at present. Funding has been allocated for it in the volume of 2.5 million Euros and study is scheduled to be completed at the end of the current year.

At the same time, the Ministry of Finance of Georgia will approach the World Bank in line with a decision of the Government of Georgia on the allocation of 75 MLN USD for the Feasibility Study to be carried out for the Black Sea Submarine Power Transmission Project. Preliminary agreement has already been reached with the World Bank on the volume and aim of the funding," reads the press statement.
The meeting also discussed a Draft Government Decree on the Agreements to be concluded by and between the Government of Georgia and Adjara Energy 2007 LLC on the Imereti Wind Power Plant.
Capacity of the power plant is 50 megawatts, with generation potential of 180.89 million kilowatts/hr, while the required investment amounts to 66 MLN USD.