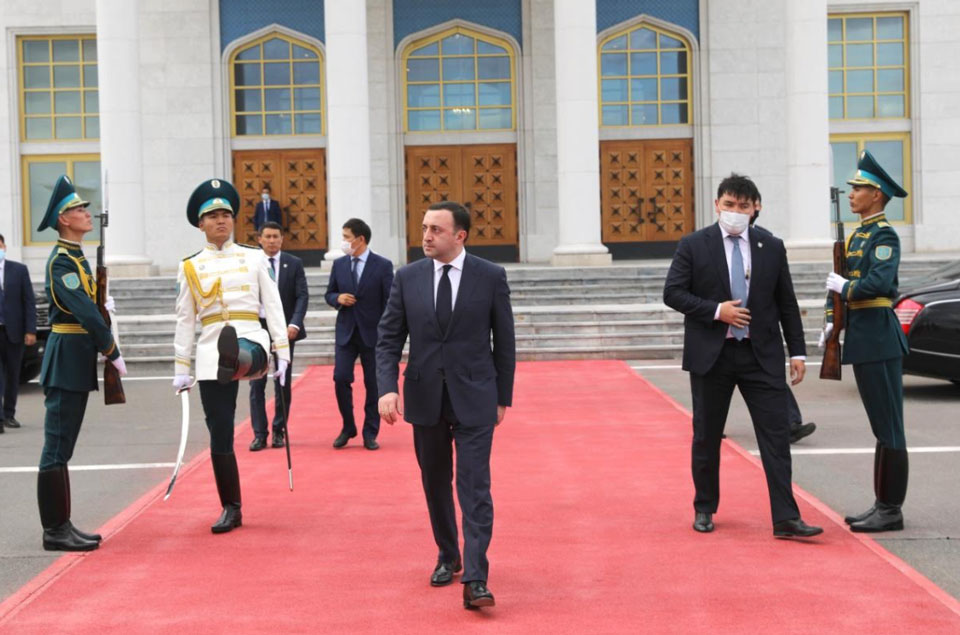 Georgian PM concludes official visit to Kazakhstan
Georgian Prime Minister Irakli Garibashvili held a meeting with Kazakhstan's President Kassym-Jomart Tokayev and met face-to-face Alikhan Smailov, his Kazakh counterpart, within the framework of the official visit to Kazakhstan.
Irakli Garibashvili visited Nur Alem Museum of Future Energy, the first technological museum in the Republic of Kazakhstan that incorporates eight floors, with each showcasing a novel concept.
The PM also visited the Astana International Financial Centre (AIFC), established in 2018. AIFC is a pivotal regional centre for businesses and finance, which connects the country with external markets.
Irakli Garibashvili and the Georgian delegation left Kazakh capital Nur-Sultan, escorted by Deputy Foreign Minister of Kazakhstan, Yermukhambet Konuspayev.