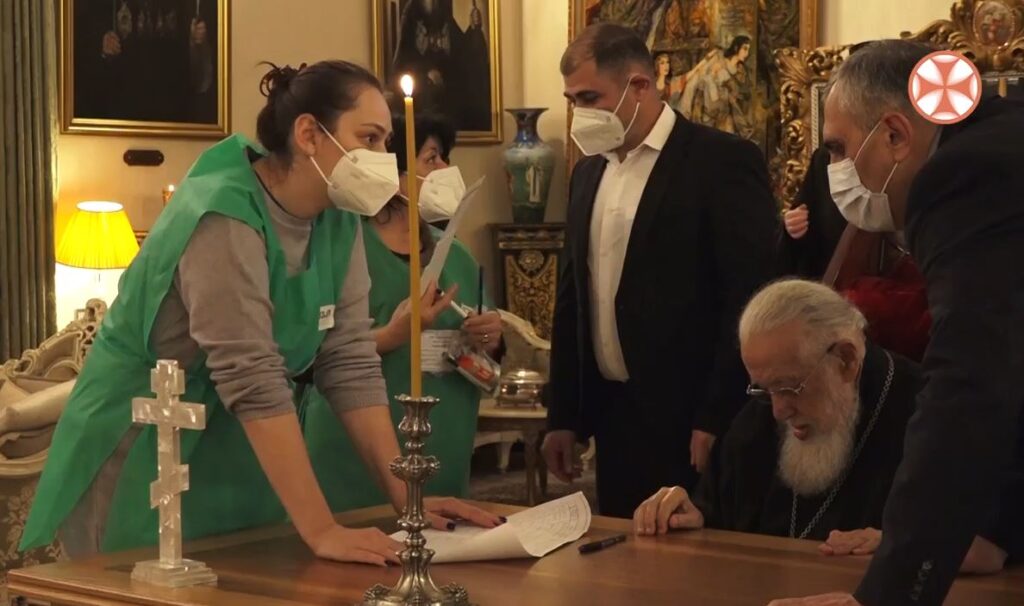 Georgian Patriarch to vote for future
"Today we bless Georgia, today we elect future. We keep hope and, we look to the future with hope," said Catholicos-Patriarch of All Georgia, His Holiness and Beatitude Ilia II.
Georgian Patriarch voted in the runoff elections by using a portable ballot box, Georgian Orthodox Church's press service reported.
Runoff municipal elections are going on in Georgia.