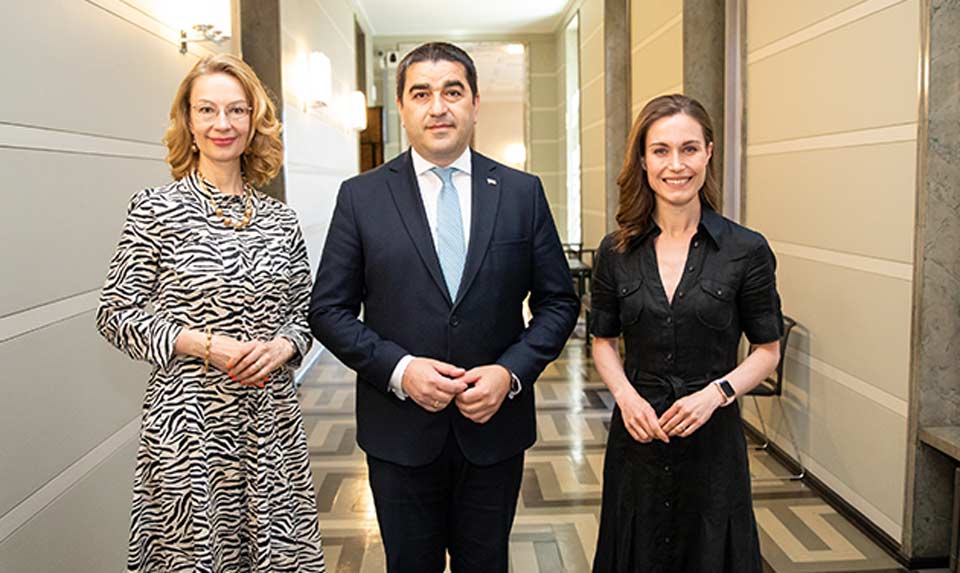 Georgian Parliament Speaker meets PM, European Minister of Finland
Georgian Parliament Speaker Shalva Papuashvili met Prime Minister of Finland, Sanna Marin and Minister for European Affairs, Tytti Tuppurainen.
"We spoke about the expectations of the Georgian society. It is significant that Georgian people receive a solidarity sign from the European Union that will also serve as a signal for Russia that aggressive attitude toward neighbours is unacceptable for the EU," Papuashvili said.
According to the Parliament Speaker, Finland pledged to support Georgia and vote pro for Georgia's EU candidate status in the format of the European Council.
"Finland is in a similar situation as Georgia. You know, they said they wanted to join NATO. Given the circumstances on which Georgia bases its statement, amid the threats and risks from Finland's neighbour, I think that Finland is in internal solidarity with Georgia and the Georgian people in such a geopolitically difficult situation,"  said Shalva Papuashvili.