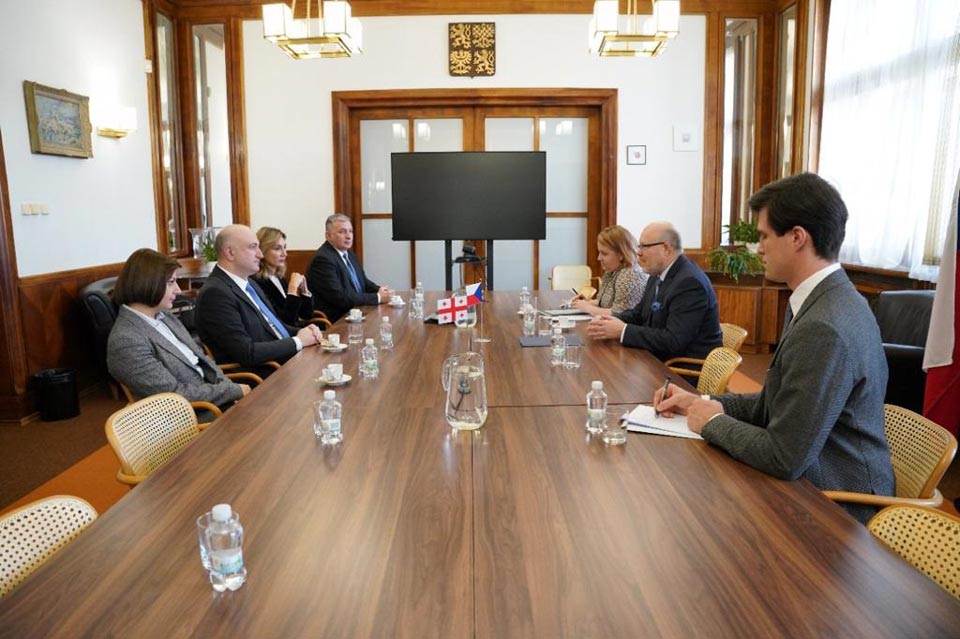 Georgian Health Minister meets Czech counterpart
Georgian Health Minister Zurab Azarashvili met with his Czech counterpart, Vlastimil Valek, during his visit to Prague.
According to the Health Ministry's press office, the parties reviewed Georgia's medical and pharmaceutical systems, also current and planned reforms.
The discussion focused on establishing a reference pricing for medications and accrediting hospitals in Georgia, which medical institutions will be required to do beginning in 2025.
The Georgian delegation visited the Motol University Multi-Professional Clinic and became familiar with the hospital's services.