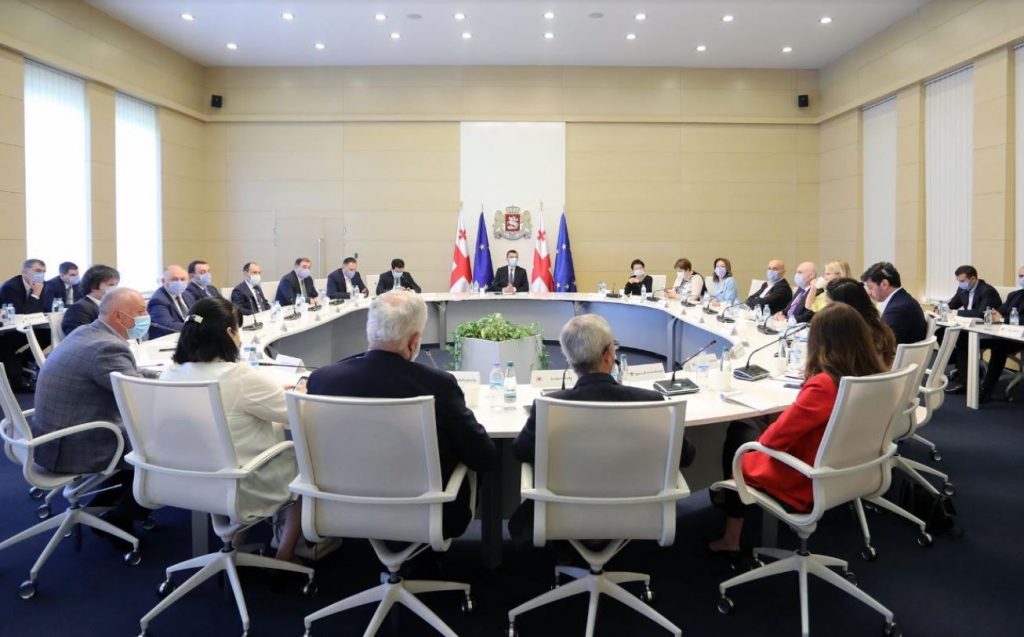 Georgian Government to make decision concerning international tourism in the nearest future
With a view to encouraging tourism, standards set for tourism transport will be the same as the regulations applicable to intercity transport, this decision was made at today's meeting of the Interagency Coordination Council chaired by Prime Minister Giorgi Gakharia at the Government Administration.
The council reviewed the global epidemiological situation and underlined the need to keep Georgia's current achievements in controlling the spread of the virus amid high mobility.
Special emphasis was placed on the need to maintain a careful and incremental approach to reopening tourism, because the safety of citizens is the Government's top priority. Consequently, relevant decisions will be based on global trends.
Georgia has had successful negotiations with a number of partner countries, including Israel and EU member states, though these countries, because of their epidemiological situations, have decided to delay reopening tourism and international borders. In addition, Georgia is keeping a close watch of EU trends, with only internal borders opening at this point. Given the fact that no agreement reached so far in relation to other countries, Georgia, based on the current state of affairs, will inform the public on its decision concerning international tourism in the nearest future.
The council's meeting also paid attention to the process of enhanced PCR testing and, in particular, testing among the groups defined in the Government's decree. The capacities of relevant clinics were also discussed. As of today, there are 908 confirmed cases in Georgia, of which 761 have already recovered, three Georgian citizens have been transported from abroad for treatment in Georgia, and 14 patients have passed away.
Currently 2,662 persons are under quarantine, and 255 under hospital supervision.
The Parliament of Georgia under the leadership of Speaker Archil Talakvadze, and the President's Administration, are actively involved in the work of the Interagency Coordination Council chaired by the Prime Minister.